This is a conference waiting for someone to switch on the ignition.
All the ingredients are there for a rather successful pre-election launch pad but they haven't quite come together as of the end of Monday.
The delegates are in an upbeat mood, willing success on the leadership. They seem admirably focused on the campaigning task at hand rather than on a preemptive blame game. They demonstrated a significant degree of discipline by using the priority ballot to vote not to have a divisive conference floor debate on Gaza but instead to focus on bread and butter domestic issues like the NHS.
The parliamentary candidates seem in fine fettle and are using their speaking opportunities to deliver messages that will work back in their constituencies.
The fringe seems generally to be thoughtful rather than shouty.
The external context is reasonably positive. We won the Scottish referendum by a wider than expected margin. The polls show us ahead and in many cases back up at the 37/38% needed for a clear victory. The Tories are in disarray and about to face the loss of the Clacton by-election to UKIP.
But a certain electricity is missing so far. The moment of excitement that will really energise the hall and viewers of the evening news has not happened yet.
Most of the shadow cabinet have given workmanlike but uninspiring speeches. They look like they are already ministers and are being terribly sensible and dispassionate. But they are not ministers yet and a mood of insurgency, inspiration and taking the fight to an unpopular government is missing. It is as though the unavoidable defensiveness of Scotland's No campaign, marshalling the quiet sensible people against the noisy idealists, has permeated the whole party.
That won us a defensive victory in Scotland on a binary vote against a frankly ridiculous proposition, but I don't think it is good enough to see us through a tight battle in the General Election which will have to be fought on multiple fronts. The Tories will be offering better the devil you know, UKIP and the SNP will be offering very different nationionalisms, the Greens will be offering the Labour Party the average Guardian reader would dream of, and the Lib Dems will cynically swerve back to the left to try to regain the voters they have lost to Labour. And a whole cohort of non-voters and new voters will need persuading it is worth bothering.
Competing in this environment required us to inspire people. We need to exhibit passion, sincerity and empathy with the profound feeling of national decline and unfairness many voters sense.
Technocratic responses, however solid the policy solutions being promoted, will not be enough. We have to connect at a more visceral level.
Jim Murphy was nearly there stylistically, and has emerged from the referendum a bigger figure, who demonstrated an ability to connect with ordinary voters on the street across Scotland. But the narrowness of his DFID brief (worthy and globally important as it is) and consequent short speaking slot inhibited him from making the full contribution he could today. He needs to be given a similar roving brief in the General Election to the one he had in the referendum.
Ed Balls did the heavy lifting setting out the tough choices he will need to make as Chancellor. This needed to be done to reassure voters on our right flank that we are ready for government, but is by definition not going to please the hall or the less fiscally prudent voters we need to fire up to turn out.
The only real barnstormer came from Len McCluskey of Unite. But it should be our future ministers who are giving rousing calls to arms, not Union General Secretaries. And sadly Len could not resist a sideswipe at our previous record in government, claiming Labour had been indifferent to the working class. This is nonsense given the minimum wage, record investment in schools and hospitals and the Decent Homes programme on estates, tax credits, millions lifted out of poverty and huge transfers of funds to the poorest local authority areas that characterised Labour in power.
So everything is resting on Ed Miliband's  speech. If it is just ok we will emerge from conference with nothing having gone wrong but no launch pad feeling.
I think he can and must knock the ball out of the park.
I don't want to hear a huge list of new policies, I just want half a dozen really popular and memorable ones driven home with such repetition that every delegate can recite them on the doorstep.
But more than that I want Ed to create a mood. I want him to demonstrate empathy with a public who are feeling ground down and beginning to despair that there are conventional political solutions to the country's economic and social woes. I want him to inspire, to show passion, to let people know that there is a party of hope and vision for a better future for the UK, not just managed decline.
Above all I want him to create a sense that he and Labour should be trusted to govern for positive reasons because we can really change things, not just be grudgingly put in on a half-hearted mandate because we are not quite as bad as the other options.
It is going to be an important 24 hours. But then we have had a few of those recently.
More from LabourList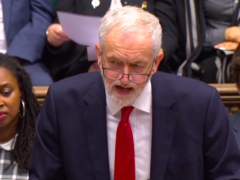 News
Jeremy Corbyn has invited other party leaders and senior backbenchers from across parliament to meet Tuesday, August 27th…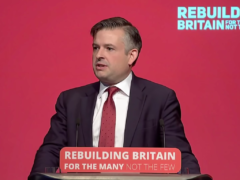 News
Jonathan Ashworth has called on Health Secretary Matt Hancock to stop silencing NHS staff, following a report that…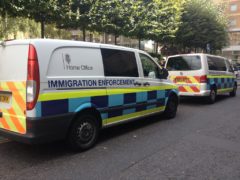 Comment
In May, immigration enforcement officers arrived at the Circus Street development in central Brighton. They were there to…