Well that was close. Not as close as it might have been. But far too close.
We never should have got to such a position, but post-mortems can wait until tomorrow at least. There are bigger issues at stake.
This is certainly no time for triumphalism. Relief? Pride? Happiness? Of course. Our union is stronger today. But Scotland is divided. 45% of those who voted – 1.5 million people – actively chose to leave the UK. The vast majority of them will be feeling incredibly disappointed this morning. They have been sold a vision of a better Scotland – showing as many of them as possible that is possible within the Union is a task that can't wait. It was pleasing to hear the Prime Minister this morning reaffirming the commitment to Scotland and the Scottish people will be kept. Any backsliding from the government or anyone else will be seized on by the SNP, and anyone who cares about the union. For the time being, Scotland is now a society that is deeply fractured. For some Yes voters, the result will be nigh on impossible for them to accept. Ensuring that damage is not irrevocable must be at the heart of what comes next.
But the rest of the UK is clearly part of this debate too.
I've already made it clear what I think is the best course of action. England is large unwieldy and prone to a London bias. Regional government offers the North East, Cornwall and Yorkshire the same opportunities that Scotland (and Wales, if there's any sense) is now to be afforded. But what's most important is that we enter into this alongside the people of our nations and regions, rather than imposing another Westminster stitch up upon them from above. In Cameron's haste to deliver an answer to the constitutional and political crisis that awaits, he risks having a handful of men in suits draw up a new constitution for a tens of millions in a matter of months.
That cannot be right.
This is an unprecedented chance to extend similar powers down from the centre to the whole of the UK. The Labour Party – in every corner of this land – has an important role to play in the renewal of our society and democracy that must take place. We must end top down Westminster control of England and enact the biggest ever decentralisation of power. Miliband has already committed to devolution, but his commitments thus far – laudable as they are – are insufficient for the time and the public mood he will now face. Democracy and transparency must be at the forefront. Giving communities and individuals more power over the decisions that affect them must be our cause.
But how?
A peoples convention for Britain – keeping promises, but also extending promise – can give all of our citizens a say, a stake and an opportunity to take the power from the elites and place it back into their hands.
But we must reject the nonsense on stilts that is an English Parliament. The answer too much Westminster, too much London and too much centralisation is not to repeat it in England. To railroad through an English Parliament, or place the North of England under a near-permanent Tory yolk that it neither votes for or shares values with is a straightforward replication of what Scotland has just managed to shake itself free from.
Labour conference begins in a few short hours in Manchester, and when MPs and party activists have picked themselves up and dusted themselves off after the events of the past weeks and months, we must use that time to set out Labour's plan for a Better Britain that works for all its people.
If we fail in that task – indeed, if Ed Miliband does not seize this moment with gusto – then Labour's last conference before a crucial election will be a relative irrelevance, dwarfed by constitutional machinations that neither involve nor appeal to the average voter.
Britain is at a crossroads. So is the Labour Party. We can move away from centralisation and power-hoarding, and Miliband can be the first leader to truly win power to give it away. But the time to choose is now.
Or it will be too late.
More from LabourList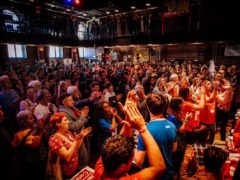 News
Momentum members have elected a new national coordinating group with candidates on the Momentum Organisers slate winning a…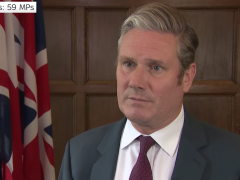 Video
Keir Starmer has declared that replacing Boris Johnson as Prime Minister with another Conservative MP is "not the…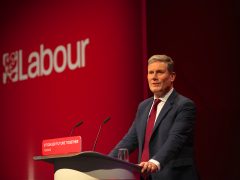 Daily email
Boris Johnson has finally agreed to go. Following an unprecedented number of resignations over the past few days, a…