The tagline of Labour conference this year is "Labour's Plan for Britain's Future", and Britain's future is very much up for grabs. Of course there's a General Election in just eight months time, but the very nature of Britain and how Britain is governed has been thrown into question by the Scottish Independence referendum and its aftermath. As Miliband said on arriving in Manchester:
"The last few months have been about keeping our country together. The next eight months will be about how we can change our country together."
Ed Miliband has already set out his stall on constitutional reform, by calling for a constitutional convention with change led by people not just politicians. Now that Labour conference has begun in Manchester though, the leadership is keen to (as one Labour aide told me yesterday) that switch the focus in the coming days back to "bread and butter" issues. That's why we saw the announcement overnight of a plan to raise the Minimum Wage to £8 an hour by 2020, and an announcement yesterday on how Labour would deliver on housing plans.
But what else is there in the pipeline for conference?
One line that recurs time and time again when talking to those close to Miliband is "chances for young people". A jobs guarantee for young people is already lined up as a first year priority for a Miliband government, training for those who can't find work has already been announced, and there has been a concerted focus on the "forgotten 50%" of people who don't go to university. So could Miliband's big announcement on Wednesday be related to those who do go to University? When running for Labour leader he advocated a Graduate Tax, but at Conference in 2011 he suggested a cut in tuition fees to £6,000. In recent months Liam Byrne (Labour's Shadow HE Minister) and Miliband have both made noises on the need for a better answer to university funding. Speaking to several well informed insiders last night, that looks like it could be the focus of a major announcement.
Similarly, there has been a great deal of briefing around Labour and the NHS in recent weeks (some of it positively unhelpful to attempts to keep the Union together, I should add) – but will Labour finally announce plans for a Health and Social Care Service this week? It'd be a good opportunity to make the running on that, and it's certainly a "bread and butter issue" with an impact on millions of people.
Or will there be a rabbit pulled out of the hat that no-one expects? Last year's energy-price freeze caught everyone by surprise, yet it was a carefully planned announcement by Miliband. By the time journalists returned to their desks after his speech, a TV broadcast, leaflets and even novelty ice cubes had appeared. And yet the talk of conference the night before was a couple of newspaper splashes that suggested housing would be the focus of Miliband's speech. It's probable that we've yet to hear the true focus of Miliband's speech, and the other announcements, whilst worthwhile as and of themselves, are throwing us off the scent of the key announcement.
What's clear though is that Miliband has a huge task ahead of him. Unlike in previous years, there is no sense here that Miliband's position at leader is in question. He will be the Labour leader come the election in May – the only way things could have been otherwise passed with the No vote in Scotland on Thursday. But the task ahead of him is perhaps harder still. He must tie together the constitutional debates that have begun (in political circles only) and explain his solution to the disenchantment that people across Britain feel. He must rise to the challenge of convincing a sceptical British public that he has what it takes to be Prime Minister in just a matter of months. And he must balance offering a big vision with offering attention grabbing policy promises that chime with that same sceptical electorate.
I don't envy him – but that's where the bar is set this week. And he must cross it.
LabourList is holding a fringe event with pollsters Survation straight after the Leader's Speech on Tuesday – "Miliband's Message: What do the voters think about what Labour's saying?" – giving instant analysis of Miliband's speech based on exclusive polling. You can join us for the event at the LabourList Marquee, directly outside Manchester Conference Centre.
More from LabourList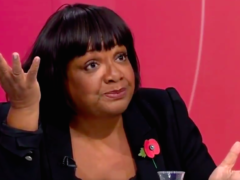 News
Shadow Home Secretary Diane Abbott has said that ending freedom of movement on 31 October "will create chaos,"…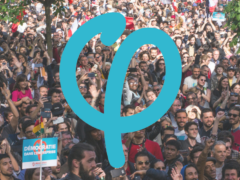 Comment
"Qu'ils s'en aillent tous!" – Jean-Luc Mélenchon In the centrist imagination, "populism" is understood as a caustic, anti-democratic…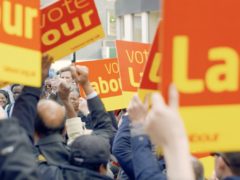 Comment
In my previous article on trigger ballots, I wrote about how it has become much easier to "trigger"…