There's a certain type of Westminster politico mindset that prefers Clinton '92 to cold Clacton and Reagan '84 to rainy Rochester. US presidential elections are far more exciting. There's far more at stake, there's never-ending drama and glamour.
US presidential politics is the pinnacle to which they aspire, they've only been let down by the fact they were born in the little old UK.
The latest manifestation of this crush is the cloying need to own a former Obama adviser. The Tories have one and so do we.
I do wonder sometimes if some in the higher reaches of the Labour Party think they're in some sort of bedraggled Westminster version of Aaron Sorkin's The West Wing. 
But we don't live in presidential political system. We live in a broken political system, a politics that Labour has played a part in breaking.
The problem we have isn't just about developing 'air war' style messaging, although that is, of course, important. It's that in many areas the party is seen as part of the out of touch elite.
The answer to this isn't to get another high level polling wonk.
We need to demonstrate that we are the party that can make people's lives better. That we are the ones who care. We need to connect and build real relationships at a local level.
We started doing that with the community organising work of Arnie Graf. While he may be another US import with a presidential connection (although very small and a very long time ago) he was brought in by Ed Miliband to heal the divide that has opened up between the party and the local communities we seek to represent.
Arnie committed himself to the Labour party. He spent months of his time in the UK, away from his family and friends, working with Labour organisers and communities across the country, changing the way Labour did politics and changing lives. Unfortunately, his work was cut short.
On the other hand, David Axelrod has been over here once and doesn't appear to have seen much of the UK other than the airport and a visit to the Pret A Manger across the road from Labour HQ. Now he occasionally 'chimes in on strategic emails'. I can't say this warms the cockles of my heart. Apparently he's willing to spend some time in the UK after his memoirs are released next year.
That's very kind of him.
So where is Arnie? Why isn't the Labour party making it a priority to get him back into the country?
Look at where we are – losing formerly loyal voters to UKIP and to the SNP because they feel we've abandoned them and we're out of touch. To top it off we're building a shaky electoral coalition based on fickle former Liberal Democrat voters who will be off in a flash as soon as we get a sniff of government.
To paraphrase Pope Francis, we need a Labour party, 'which is bruised, hurting and dirty because it has been out on the streets', not a party that is 'concerned with being at the centre and then ends up by being caught up in a web of obsessions and procedures.'
The party has tied itself up in a knot of self-absorption and introspection. My fear is that the Westminster knot we're caught in will simply become stuck and will need to be cut.
We could be in this process at the moment. We're in danger of becoming a party adrift from the communities we aim to serve. A party that doesn't listen and instead broadcasts tin eared propaganda to voters when we haven't earned the right to be heard.
Arnie offers us a way to untie that knot. Ed Miliband took the first step some time ago, he needs to complete the journey.
More from LabourList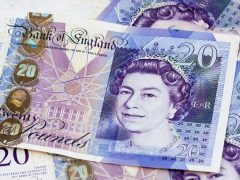 Comment
As the cost-of-living crisis bites, Labour needs long-term structural answers to growing inequality. Basic income provides such an…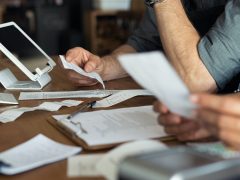 News
Half of 'Red Wall' voters would be more likely to vote Labour in a future general election if…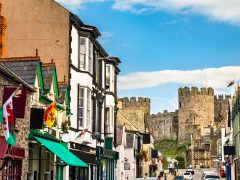 Comment
The headlines are straightforward: Labour gained 68 seats, the Independents gained six seats, the Lib Dems gained ten…