There are two interviews with Scottish Labour leader candidates in this morning's papers. Jim Murphy launches his campaign by talking to the Daily Record (the same paper Johann Lamont did her resignation interview with last week), while Neil Findlay has a short conversation with the Morning Star.
Murphy builds on the statement he made last night ("I'm applying for the job of First Minister") by claiming he wants "to bring the country back together after the referendum." He said:
"I am not going to shout at or about the SNP, I am going to talk to and listen to Scotland and I am very clear that the job I am applying for is to be the First Minister of Scotland."
It has been understood that some Labour MSPs would be willing to stand down in the event of a Murphy victory, triggering a by-election and allowing him a route into Holyrood, although Murphy is understandably coy on the subject, saying merely: "My name will be on the ballot paper in 2016 if not before."
Intriguingly, sources close to Murphy now seem to be downplaying the by-election possibility, with the Scotsman reporting that he could choose to wait until 2016 to stand for the Scottish Parliament.
Early doubts about Murphy's leadership have rested largely on his perceived factionalism – George Eaton in the New Statesman explains that many believe he was agitating to remove Lamont (the other two theories are that Miliband's office played a role, or that Lamont came to the decision independently). Murphy attempts to head off this criticism by pitching as the unity candidate:
"The Scottish Labour Party has had a tough time in recent years. I don't have enemies in politics, I have opponents and I don't see any of my opponents inside the Labour Party.
"Everyone in the Labour Party has so much more in common than we do with anyone in the Tories and many in the SNP.
"In style and in policy, I am going to bring the Labour Party together."
However, some may not feel the same. Unite union seem to be gearing up to support Neil Findlay, with Murphy's relations with the higher echelons of the trade union strained by the Falkirk selection debacle. Almost immediately following Murphy's declaration last night, the Political Director of Unite tweeted:
#Unite Scotland welcome Neil Findlay's candidacy; 'He has a proven track record of representing the interests of working people'. More soon

— Jennie Formby (@JennieGenSec) October 29, 2014
Yesterday, Unite's Scottish Secretary Pat Rafferty made a statement saying: "Neil Findlay's declaration that he will stand for leader of the Scottish Labour Party should be welcomed – his democratic socialist credentials are without question and he has a proven track record of representing the interests of working people. " These statements cannot be taken as formal endorsements, but they are not far off.
Endorsements from other unions, including GMB and Unison, appear to still be up for grabs.
In any case, Ed Miliband will be making sure he treads lightly when he appears at the Scottish Labour Party annual dinner tonight.
More from LabourList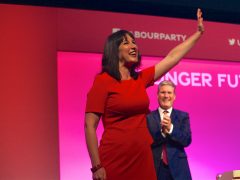 Comment
The Conservative leadership contest has shown the Tories' traditionally reckless and dishonest approach to the public finances. It…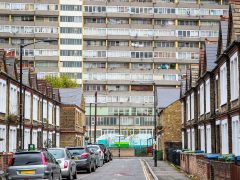 Comment
Whilst there has been much talk about the 'cost-of-living crisis' one of its key components, rent, has yet…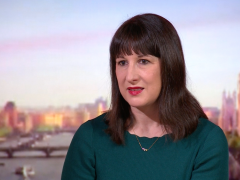 News
Rachel Reeves has warned that "people are worried sick about how they'll pay their bills and do their…