Ed Miliband pledged in his speech to conference last week to end a "21st century discrimination" and fight to "deliver equal rights for the self-employed in Britain".
According to Ed, this is the new frontline on which the Labour Party must battle on behalf of the workers. And make no mistake, it has a lot of ground to cover. Of the 4.6 million people classified as self-employed, only 30% have any kind of pension. Median earnings for the self-employed have fallen 20% since 2006-07, compared to 6% for traditional employees over the same period. It isn't the case that we are in danger of creating a two-tier workforce: we already have one. The tax system unfairly slams those members of the self-employed in training for new skills, while self-employed parents have no recourse to statutory maternity pay or certain paternity rights.
As someone taking their first steps into the world of freelancing, Ed's promise to ensure "a fair shot" for the self-employed is welcome. Labour would do well to borrow from the recently-launched manifesto from the Association of Independent Professionals and the Self Employed (Ipse) in fleshing out its policies in this area. Certain quick wins include putting self-employment and entrepreneurship on the school curriculum and appointing a Minister for self-employment to see to the needs of this group. Other, longer-term changes include reforming the tax system to make it easier for the self-employed, and the businesses that hire them, to sort out their contributions, and investing in specific infrastructure- like communal work hubs- to provide more professional spaces in which freelancers can work.
However, focusing on the mechanics of self-employment is only half the battle. What about the hearts and souls of these people? Labour has always been about more than just providing a fair deal for workers. It's about empowering individuals in their workplaces to organise and campaign for the sort of jobs they can take pride in, and fostering a spirit of solidarity so that no-one feels neglected whether it concerns pay, conditions, or personal needs.
Finding ways to provide this sort of pastoral care to the self-employed will be tricky. By their nature, many self-employed work alone. There is no union for the self-employed, and such an organisation would be a struggle to create anyway because of the high degree of churn among this group. After all, many self-employed work part-time jobs, or transition in and out of freelancing between full-time employee positions.
Groups like Ipse provide some forum for these workers to anchor themselves and turn to for help, but the UK lacks a state-supported network for those who want the advice of people in the same boat as them, someone to chat to about the pressures they may be under – or just someone to chat to full stop!
At Demos' fringe at Labour Party Conference, Rowenna Davis, freelance journalist and PPC for Southampton Itchen, described how her work could be very lonely at times and that the stresses and strains of essentially running a 'one-(wo)man-band' proved exhausting. This is why we must be careful what we wish for when it comes to self-employment. Certainly, we want more people to feel confident to work for themselves and build a job around the lifestyle they want. However, what we don't want to do is create a lonely, isolated, overworked, and demoralised workforce without any sense of community or shared endeavour.
Furthermore, we don't want to condemn people to self-employment who don't want to be in this position in the first place. The Resolution Foundation found 27% of the newly self-employed became so because of a lack of better work alternatives. Essentially, they were entrepreneurs by necessity, rather than design. We should not and cannot be the party that says any work is good work. Those struggling as self-employed workers need options to get themselves out of this bind, just as those struggling to break out of their nine-to-five need a helping hand to do so.
Only then can Labour truly be called a party for all the workers.        
More from LabourList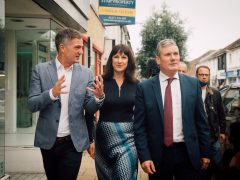 News
Keir Starmer has called on the public to support small businesses by shopping locally and stressed the importance…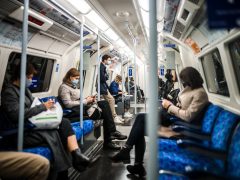 Comment
He may have once been the mayor of London, he even represents a London constituency, but Boris Johnson…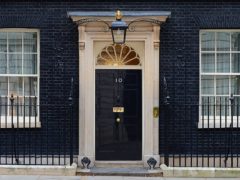 News
Labour MP Barry Gardiner has written to the Metropolitan Police commissioner urging her to investigate reports that Christmas…