People are shut out of government and they know it. Government is broken. The British state is not fit for purpose. They both need a radical re-design.
I've been running Labour's policy review and we asked two fundamental questions. What do we want government to do? And what role can digital technology play in creating a government that will better serve our country?
The answers were pretty simple. We need a new way of governing our country that gives British people a voice and more control over their lives. And we need a new model of the state to do it.
How we achieve these goals is more difficult. There are no magic fixes, but for the first time in history we have the technologies that will help us succeed.
The British State was designed in an industrial age of mass production and mass administration. It is inefficient and ineffective in this digital age of real-time innovation, cloud computing, and rising popular expectations for rapid service delivery.
Government has spent 15 years building a digital infrastructure by outsourcing it to giant IT firms. They digitalised existing, pre-digital processes without improvement or reform, wiring up each departmental silo, and locking government into multi-year contracts. Far from cutting costs IT became another expense. Productivity increases were zero. In 2013,  £4.13 bn was paid to just 6 foreign suppliers.
In the heart of government we have created an inefficient, and out of date infrastructure of incompatible websites and data bases. It is hugely expensive to run.
In its place, we can build a digital state alongside the old. It's doable.
Charlie Mingus, the great jazz bassist, once said: 'Anyone can make the simple complicated, creativity is making the complicated simple.' Simplicity matters. No more big bang policies like Universal Credit that politicians have been addicted to. They usually don't work and cost the tax payer a mint. We start small, building networks of modest achievements rather than grandiose projects.
It will require the wholesale reinvention of the way government operates. And it will cost a fraction of the up to £7bn a year we spend just running our current IT system.
Digital reform means human-scale communities in control of their own services, continually able to make small, focused improvements. Put the front-line staff and the people who use the services in control. Let them work together to decide what improvements to make, and how best to use their resources. People stop being cogs in a machine and they start driving it. Services will get designed by people who actually work on them and use them.
Breaking down government silos means breaking out of Whitehall. In digital, 'local or national' , 'centralised or decentralised',  are false dichotomies. We need to think in terms of  networked government.
If we want better public services and a more relational and responsive state AND substantial cost savings, this is the way to go. So as a country let's be brave enough to lead the way.
The benefits to people's lives will be huge. There are big savings in operational expenditure. Digital government is cheaper government.  It serves the needs of the public, not the convenience of government. Digital makes services simpler. It speeds up the policy feedback loop. Digital allows people to feed back on services quickly and simply.  It makes sure their voices are heard and it provides an incentive for staff to improve. And it can create people power, bringing people together so that they can build new friendships and new communities, and make their voices heard.
Digital technology doesn't create a fairer society or better public services. Only people can do that. We want digital power to be about people's power; a connected world not a contactless one.
Here are three political priorities to make it happen. First digital inclusion. Digital government won't improve society if we don't include everyone. 21 per cent of the UK population, 12 million people, lack  basic online skills. The majority are  amongst the poorest in society. 80 per cent of government interactions are with this section of society.
Second, we need  open data. Digital Government won't be more transparent and accountable without it. Public sector data is not a government asset it controls but, with necessary exceptions, it belongs to the people. And third we need digital democracy. Digital government won't give people more control over their lives unless it's trusted with citizen's data. Right now, it's not proving itself worthy of that trust. There are too many mishaps and too much confusion. We need to think about a Digital Charter, a modern day Magna Carta which will protect individuals and establish their rights over their own data and digital identity.
Just over 50 years ago Harold Wilson defined Labour as the party of the 'white heat of the technological revolution'. Today Labour has the opportunity to use the digital revolution for people's power.
Jon Cruddas is the Chair of Labour's Policy Review
More from LabourList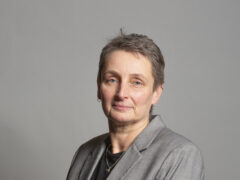 News
Kate Osborne, the left-wing Labour MP for Jarrow first elected in 2019, has revealed that she was issued…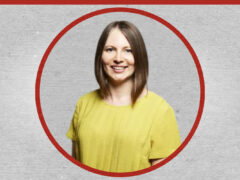 Comment
Leader's report The pre-conference leader's report is traditionally brief. Keir spent the summer on visits around the country.…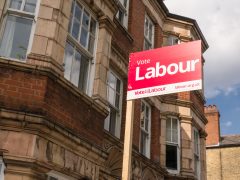 News
Labour's ruling national executive committee (NEC) has passed the rule changes that were legally mandated by the Equality…