There's a new poll conducted by ComRes for ITN News out tonight – and it's the latest to show that Labour is performing better in the marginals than in the national polls, with a lead of 8 points. That's down from 11 points with the same pollster back in September though, with Labour falling backwards slightly in the past couple of months. The poll results are:
Con                  31%       
Lab                  39% 
Lib Dem           7% 
UKIP                18%
Others              4%
The poll also shows that:
One in ten people (10%)  who voted for Labour in 2010 now say that they would switch to vote UKIP, but so would one in five people (21%) who voted Conservative.
Voters in marginal seats remain more likely to prefer a Labour to a Conservative government (41% to 36%), but David Cameron over Ed Miliband as Prime Minister (44% to 31%).
We're expecting more marginal seat polling later this week from Lord Ashcroft as part of his continuing series, including – perhaps – some constituency polling from Scotland, that may give a sense of how much the SNP are damaging Labour in Labour-held seats. The Ashcroft polls are also more extensive, whilst the ComRes poll only polls 1002 across 40 constituencies.
More from LabourList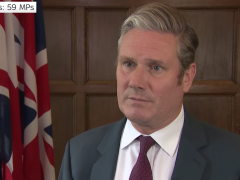 Video
Keir Starmer has declared that replacing Boris Johnson as Prime Minister with another Conservative MP is "not the…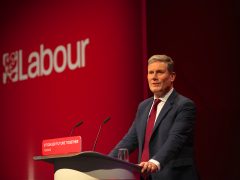 Daily email
Boris Johnson has finally agreed to go. Following an unprecedented number of resignations over the past few days, a…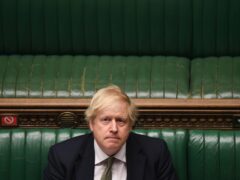 News
Boris Johnson has agreed to stand down as Prime Minister following an unprecedented number of ministerial resignations from…