On Thursday, the government published a report into the effectiveness or otherwise of tough legal penalties for drug use, and Liberal Democrat Home Office minister Norman Baker used it to call for a radical change in drug laws in line with Lib Dem policy. For me, it illustrated perfectly the dismal position the Liberal Democrats are in.
During conference season this year, the Lib Dems did their best to rewrite the last four years of history. As John O'Farrell observed on Twitter, '[The] Message of LibDem conference seems to be 'This Tory government has been awful. If only there had been somebody who could have stopped them.'' Unfortunately for Clegg & co, most people did seem to have noticed that they were in government, and so he had to make the case for the Lib Dems' continued existence in the most Lib Dem way of all: by arguing both sides.
In interviews and throughout their conference, Clegg contorted himself almost impressively between talking up the coalition government's achievements, and congratulating his own party on preventing the coalition government from doing anything. Every progressive policy was down to the Lib Dems; every poor-punishing policy was despite them. It was as though the VAT rise, the bedroom tax, the police cuts, the NHS reorganisation, the Sure Start cuts – and so on, and so on, and so on – had all happened while the Lib Dems had nipped to the shop. Keen for everyone to stop banging on about tuition fees, Clegg voiced his frustration in his conference speech: "How will you judge us? By the one policy we couldn't deliver in government, or by the countless policies we did deliver in government?"
Let us only briefly pause to reflect on the nonsense that tuition fees are the sole policy area in which the Liberal Democrats in government have disappointed their voters, and get back to drugs – because their drugs policy seems to me to be a different kind of issue. Yes, it may be a vain attempt to win back their traditional supporters. But it's not an easy vote-winner. It is, if I'm not much mistaken, an actually liberal policy. It's different from what we and the Tories are offering. It's the kind of reason people might once have voted Lib Dem. And it's completely pointless.
If the message wasn't plain enough from Norman Baker's appearance on the Today programme, which he mostly spent prevaricating on the question of in which capacity, exactly, he was announcing the findings of this report – on behalf of the government? Of the Liberal Democrats? Of guys called Norman?  It was heavily underlined by the Prime Minister's statements firmly distancing himself from a report commissioned and published by his own government. The truth, depressing as it might be, is that no matter how sincerely meant a policy is, it won't last long in government if the biggest party just don't like it.
This was always the problem with voting for a party that could aim no higher than being the lesser partner in a coalition. But the Lib Dems are in even less of a position now than they've ever been to get 'their' policies on the national agenda. Not even the most generous forecast gives them more than 30 seats after next May; and with UKIP steadily luring away the kind of Tory voters (and MPs) who have always turned up their noses at the yoghurty aroma of liberalism, Cameron's main concern is not holding together the coalition but holding together his party. The Lib Dems are the losers David Cameron tries to pretend he isn't sitting with so he can win some of his friends back from Nigel's table: he's certainly not, if you'll forgive the overextended metaphor, going to let them decide what's on the menu.
More from LabourList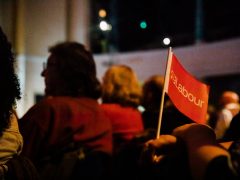 News
New guidance issued by Labour for selecting parliamentary candidates ahead of the next general election is set to…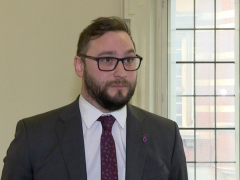 News
Christian Wakeford today defected from the Conservatives to the Labour Party. Some have wondered whether his politics fit…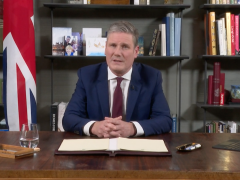 News
Keir Starmer has used a party political broadcast this evening to urge the public to "call time" on…