Just a few years ago, when Labour's was at peak popularity in the polls and a confident Ed Miliband was praising the Occupy movement or addressing the Durham Miners' Gala, serious press commentators offered a stark warning – Labour must be the party of government not the party of protest.
But if you fashion yourself as the party of government while in opposition, you lose the votes that go with it. Over the last two years, as Labour has tried to become the 'party of government' and moved to the centre, votes from ex-LibDems, non-voters or Labour supporters have simply drifted away. The party hasn't even been able to hang on to its own base.
Where have our voters gone since 2012? A detailed analysis by YouGov's Anthony Wells recently tried to address this question. In 2012, Labour built on its existing support (around 29% of voters) with an extra 1% from Conservatives, 1.1% from Didn't Vote / Don't Knows (DNV/DK), and 6.4% from Lib Dems. Around 0.2% of its vote had left for UKIP.
Since 2012, Labour support has deteriorated mostly because of an exodus of support to the left, according to this analysis. Ex-Tory support dried up, while the bleeding of Labour support to UKIP jumped from 0.2% to 1.5%. But the left exodus has been worse: Labour has lost 0.7% of voters to the SNP and 0.6% to the Greens. Support from DNV/DK voters has shrivelled to 0.7%. But worst of all, support from ex-Lib Dems has fallen by 2 points from a high of 6.6% in 2013. As Wells put it, "that solid block of LAB > LD switchers has started to wither."
I've been saying for years that Labour cannot afford to take ex-Lib Dems for granted. Nor can it assume that voters on the left or non-voters will stick with us just because they hate the Tories. And yet that's precisely what Labour are doing – taking them for granted. And now the party is paying the price.
This is best illustrated by knee-jerk responses to UKIP. Labour has lost double the number of voters to its left than to Nigel Farage, and yet the focus is entirely on UKIP and honing a message on immigration. Many of those UKIP supporters could be won over by more economically populist plans, yet that has been tempered by a relentless drive for so-called 'fiscal responsibility' by Ed Balls.
By focusing on immigration, eschewing economic populism and ignoring civil liberties, Labour is turning away the very base supporters it needs for victory.
This isn't about entirely about the leadership since the party's incoherence emanates from all sides. On one hand, even Blair says Labour cannot out-UKIP UKIP, on the other hand senior figures such as Yvette Cooper and self-appointed voice of the working class Simon Danczuk appear to be whistling to UKIP supporters as loudly as they can. And MPs such as Frank Field want Miliband to ditch London liberal allies even though the capital is now integral to Labour's success.
There's a few points to be made in response. First, Ed Miliband is partly to blame because – by allowing dissent to preserve party unity – his own message has become drowned out. The Labour leader passionately believes that immigration is a class issue and the solution is to help people who are being exploited, not set them against each other. But his message is being undermined by louder voices from the fringe and his own front-bench. Going into an election people need clarity not incoherence.
Secondly, the Labour party should always be a broad tent that appeals to different segments of society, which includes working class supporters and middle class liberals. It can no longer win elections by appealing to one narrow section of society, despite its working class origins. This isn't the Britain of the 1930s, and middle class liberals are a significant part of the Labour base. It doesn't have to be one or the other.
And lastly, Labour has to think hard about how it can retain and entice back its sympathisers. Stories that attack the Green leader for sticking to her principles, for example, will repel them not bring them back. Ignoring civil liberties won't help to retain ex-Lib Dems either. The answer lies not in banging the drum on immigration but a return to economic populism that will appeal to those on the left and those who have drifted to UKIP.
More from LabourList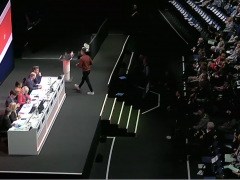 News
Labour passed a number of constitutional amendments, known as rule changes, at its party conference this year. We…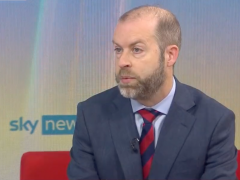 Video
Jonathan Reynolds has denounced the government's economic policy as "unsustainable, dangerous, reckless and a gamble with people's futures"…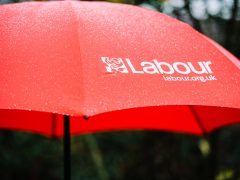 Daily email
YouGov published explosive findings last night. According to the pollster, Labour has a 33-point lead over the Conservatives – which…