Today is World AIDS Day, a chance to celebrate the progress that has been made and renew our global resolve to end one of the most destructive pandemics in human history.
Labour in government led the world in the fight against HIV/AIDS. That resolve led to impressive results. 13 million people are now accessing treatment for HIV, up from just 700,000 ten years ago. Between 2001 and 2013, there was a 40% reduction in the number of new cases of HIV.
When the UN General Assembly declared HIV/AIDS a global emergency in 2001, our government, alongside Bill Clinton, brought the world together to found the Global Fund in 2002. The Fund has provided antiretroviral therapy to 6.6 million people, and provided testing and treatment for nearly 12 million people with TB.
In 2005, at the Gleneagles G8, Labour convinced the world to commit to universal HIV treatment. That visionary pledge led to millions more accessing lifesaving treatment cutting AIDS-related deaths in Africa by over third between 2006 and 2012. Kofi Annan, the former UN General Secretary, called Gleneagles "the Rubicon-crossing moment for Africa".
But huge challenges remain. 22 million people living with HIV lack access to antiretroviral therapy. In 2013 alone there were 1.5 million AIDS-related deaths. 3.2 million children are living with HIV, most infected during in the womb, at birth or through breastmilk. These infections and deaths are preventable. We must break the cycle.
The All Party Group on HIV and AIDS, brilliantly chaired by Labour's Pamela Nash, has today published 'Access Denied' – a hard hitting report setting out the problem people face accessing treatment. And it's not just about AIDS/HIV. TB is the biggest killer of people living with HIV, with an estimated 360,000 deaths worldwide last year.
The report is a wake-up call for the UK government who risk squandering Labour's proud legacy of leading the global fight on AIDS. Their plan to slash vaccine funding by more than 80% between 2013 and 2018 is a betrayal of some of the world's most vulnerable people. UK funding for the International AIDS Vaccine Initiative (IAVI) for 2013-17 is just £4 million. Between 2008-2013 it was £40 million.
The fight against AIDS is not yet won. This is no time for Ministers to take their foot off the accelerator. In the last 50 years there have been fourteen new drugs to treat hayfever but only one for TB. We must invest in research for new medicines not just for HIV but related diseases like TB. The Global Fund warns that if we fail to treat TB now (just £20 per patient), we could end up with a multi-drug resistant strain which will be far more expensive to cure. The swift development of a prototype vaccine for Ebola shows how quickly the drugs companies can move when there is political pressure and political will.
Universal health coverage – where everyone gets the healthcare they need without falling into poverty – is crucial to treating and eradicating devastating diseases like AIDS, TB and Ebola. It is a principle the Labour party holds dear.
2015 is a crucial year for development as the UN's Sustainable Development Goals (SDGs) are finalised. Labour will be pushing for universal health care to be included at their heart. Sadly, the Tories have consistently refused to give their support and to prioritise health care, another example of their short-sighted approach to development. A Labour government led by Ed Miliband will give renewed energy to tackling HIV and AIDS. By 2030, if 90% of people living with HIV are receiving treatment, we could prevent over 20 million deaths.
Health and economic development go hand-in-hand. A strong healthcare system and a healthy population are essential to sustainable development, economic independence and to reduce a country's dependence on aid. Labour is the party of the NHS. We know the transformational effects universal health care can have on a country. We will tackle poverty, and crucially, the causes of poverty. Health will be the the bedrock of our approach to development.
Mary Creagh is Shadow Secretary of State for International Development
More from LabourList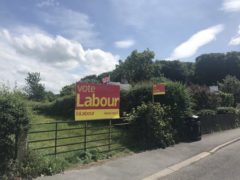 Comment
One thing that seems conspicuous by its absence is any analysis of the recent local government elections at…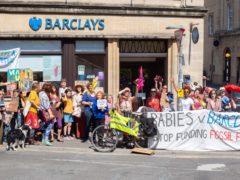 Comment
When the UN Intergovernmental Panel on Climate Change report was released last year, telling the world that we…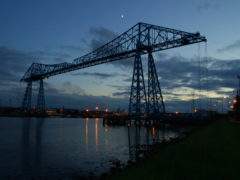 Comment
On Thursday 2nd May, Middlesbrough, an industrial town in the North East, returned an independent mayor – a…