Sometimes it's not good to be right. I and several others have been concerned for some time on the way that the Electoral Commission has gone about introducing Individual Voter Registration.
Well the draft electoral registers for all local authorities have now been published and the reality is, if anything, even more frightening than the predictions. In Oxford over 10,000 eligible students have failed to appear on the electoral register. In Liverpool and Manchester student halls of residence are reporting levels of registration at less than 10% of those eligible to vote. Nor is the problem confined to students, residential homes are reporting that many of their residents are simply not able to meet the identification requirements required for individual voter registration. Perhaps the worst example so far is the hostel for the homeless in Liverpool where none of the existing residents have appeared on the new register.
Even where voters do appear on the register millions are simply having their names carried forward for just one year. Straight after the General Election their names will be removed because they have failed to provide the identification required. In the relatively stable populations represented in the Wirral over 9000 voters are scheduled to lose their vote after the General Election.
Let's be clear this is a problem created entirely by the Electoral Commission. In their zeal to introduce individual voting they have created a bureaucratic nightmare which will cost millions of pounds and will produce a more inefficient electoral process than we had previously. Such is their commitment to transparency they are even refusing to release information about the draft registers until February 2015. In one of the most bizarre manifestations of the new process newly married women who chose to change their names are required to provide two forms of identification before they can be accepted back on the register under their new married name.
Not only have they made it difficult to register to vote they have also made it more difficult to leave it. The deceased cannot be removed from the register unless two pieces of identification: a death certificate on its own is not good enough.
The tragedy is all the greater because a more efficient and cheaper version of individual registration was already available. Australia has had IVR for years and works on the simple principle that once registered voters stay on the register and are simply tracked by cross-referencing data bases if they move address. The State of Victoria with a population of 3.5 million achieves a 97% accurate register through this process with a staff of five (and with some very good IT systems). Here we have persisted with a 19th century version of registration where eligibility has to be confirmed on every change of address and the whole process is administered by over 400 local councils doing the same job in complete isolation). The Electoral Commission in its wisdom never once spoke to the relevant authorities in Australia.
Now we will end in spending millions (Nick Clegg has already promised £10 million) in the next few months to salvage this disaster. We have moved from a process where we could have confidence in the accuracy of the register (which is also the sole source of potential jurors) to a permissive form of registration more akin to Southern states of America without any public or political debate.
It is about time that the Electoral Commission and its senior staff were called to account for this appalling set of circumstances possibly under the forensic scrutiny of the Public Accounts Select Committee.
Nor we should fall victim to political conspiracy theories. It was the last Labour Government that introduced IVR with the Political Parties and Elections Act in 2009. If we are to restore faith in the franchise perhaps the best thing to do now is request a 'Speakers Conference' to ensure that never again do we jeopardise the ability of eligible citizens to vote in elections.
Paul Wheeler writes on local politics
More from LabourList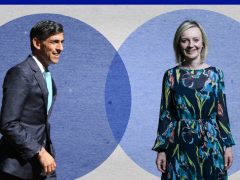 Comment
Rishi Sunak and Liz Truss have now gone head to head in six hustings with Tory members in…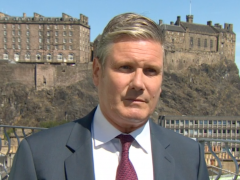 News
Keir Starmer has said that he will set out a "comprehensive set of proposals" to combat the cost-of-living…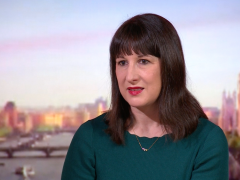 News
Rachel Reeves has urged the Tory leadership candidates to "stop playing to the gallery" and come up with…