Labour's election co-ordinator Douglas Alexander has set out the three priorities for the party's national campaign over the next three weeks. He says Labour won't run a personality-led campaign (pledging not to feature Cameron on any of their posters), that Labour are willing to take part in TV debates, and that the aim to have four million conversations with voters will be at the heart of the campaign.
This kind of "memo" to supporters is not completely new (the last election saw effective "state of the race" emails from Peter Mandelson) and is a way of trying to ensure that activists feel they know what is going on – while attempting to encourage those not active to get out on the doorstep.
Alexander hghlights the difference between the Labour and Tory campaigns, accepting that the Conservatives will run big billboard campaigns at a much greater cost than the Labour war chest can handle. However, he also says that Labour's activist base means that they will be able to "out-organise" the Tories on the streets.
Expect to see a few more of these memos in your inbox over the next 95 days.
The email has been sent out to supporters over the last couple of hours. You can read it in full here:
Subject: Our different approaches
A big thanks to all of you who have been out campaigning today.
There are 116 events happening across the country and local organisers are reporting a huge turnout. It hasn't been the best weather for it, but it's been a great start to the next 95 days of campaigning.
The differences between our campaign and The Tories' have never been clearer, and these don't just reflect different budgets — they reflect different approaches to winning this election.
Our approach
The campaign we will run in the Labour Party will be very different from any that has been run before. At the heart of our campaign will be the unprecedented goal to have four million conversations with voters and to talk with people, not at them or over their heads. Thanks to your incredible efforts on weekends like this one, we have had hundreds of thousands of conversations in January and are on track to meet that goal before polling day. This means that Labour members and supporters are more crucial than ever to winning.
That's why I'm throwing this campaign wider open than it's been before — and why I will be posting these campaign memos — giving you the insider view into what's really going on, on a regular basis.
And today I am setting out some of the key priorities for our campaign over the coming weeks:
We'll focus our campaign on issues, not personalities — we won't run any billboard posters with pictures of David Cameron on them.
We're ready, willing, and able to take part in the TV debates.
We will not run an old fashioned campaign talking over voters heads. We will run a campaign with four million conversations at its heart.
We're doing it this way not just because it is the best way to win votes in an election marked by high levels of cynicism and mistrust towards all political parties, but because we believe politics begins and ends with the people.
Read more about our election plans here: http://action.labour.org.uk/our-different-approaches
The Tories' approach
The Tories will run a negative campaign. They have bought up hundreds of billboard poster sites on high streets across the country for the months of March and April to run negative personalised adverts. Their intention seems to be to spread falsehood, fear and smear.
They will seek to avoid open debate and scrutiny.
They will dig deep into their donors' pockets — and plumb new depths — in their desperation to cling on in government.
They may outspend us, but we will out-organise them to win
The Tories may have a growing war chest, but while they may outspend us three-to-one, I am confident that we will out-organise them by at least the same margin.
All of their spending on negative campaigning is not evidence that they are confident of victory. It's evidence of precisely the opposite. The same fear is also making them duck open engagement and debate. What other rational reason can there be why the Prime Minister is so reluctant to go toe-to-toe with Ed Miliband and the other party leaders in live TV debates?
Beneath the radar and far away from the shouting matches in parliament, Labour is talking to voters about a better plan for Britain: a plan that will build economic success for everyday families, a plan where young people get a chance to get on in life, and a plan to improve and sustain our NHS so it meets the challenges of the 21st Century.
I'm determined that Labour will give the British people a better campaign.
Thanks for being a part of it, I am looking forward to working with you in the weeks and months ahead.
Best wishes,
Douglas
Douglas Alexander MP
Chair of Election Strategy
More from LabourList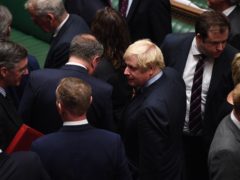 News
Special pathways outside of the normal procurement process were set up at the height of the pandemic to…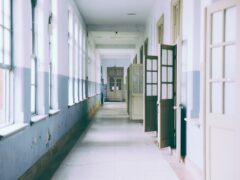 News
Kate Green has demanded that the government "urgently get a grip" as new analysis has revealed that students…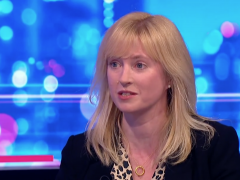 News
Labour MP Rosie Duffield has said the party needs to be "seen to be taking action – not…