Lord Oakeshott, the former Lib Dem peer, has boosted Labour's election chances by donating £300,000 to Labour candidates' campaigns.
Having resigned from the Liberal Democrats last year, Oakeshott now sits as a cross-bench peer, and has also given £300,000 to 15 Lib Dem candidates and one Green. While the majority of the Lib Dems he has donated to are MPs (as well as Caroline Lucas), none of the Labour candidates are.
All of the Labour candidates to receive money are in marginal seats, where the main rivals are either Conservative or UKIP, but not all of the constituencies are on Labour's 106-seat target list. By contrast, two of the Lib Dem candidates (in Cardiff Central and Watford) and the Green (in Brighton Pavilion) are on the Labour target list.
Oakeshott, who was on the left of the Lib Dems (he describes himself as a "non-party social democrat") and has been highly critical of the Coalition Government, said he felt he was "doing his bit to save our country from a Tory government cringing to UKIP". His hope after May is to see a "Labour-led government with Ed Miliband as prime minister".
The property investor millionaire said:
"Britain stands on the edge of a cliff with the general election only 105 days away. Will we vote Tory or Ukip for Euro referendum chaos, lasting two years at least and putting thousands of businesses, millions of jobs and our long-term peace and security at risk?
"Or will Labour, Liberal Democrat, Green and all progressive voters come together in the marginal seats that matter to elect a parliament for progress and reform and a Labour-led government with Ed Miliband as prime minister?
"He has stood firm against the clamour for a referendum with considerable courage and nous. Scotland shows how referenda, even with 55-45 vote, can settle nothing, just open a can of worms."
Here is the full list of Labour candidates to receive Oakeshott funding:
Jessica Asato (Norwich North)
Catherine Atkinson (Erewash)
Nick Bent (Warrington South)
Louise Baldock (Stockton South)
Polly Billington (Thurrock)
Lisa Forbes (Peterborough)
Victoria Fowler (Nuneaton)
James Frith (Bury North)
Sophy Gardner (Gloucester)
Jamie Hanley (Pudsey)
Rupa Huq (Ealing Central & Acton)
Sarah Jones (Croydon Central)
Uma Kumaran (Harrow East)
Peter Kyle (Hove)
Amina Lone (Morecambe and Lunesdale)
Jo McCarron (Kingswood)
Natasha Millward (Dudley South)
Lara Norris (Great Yarmouth)
Melanie Onn (Great Grimsby)
Sarah Owen (Hastings & Rye)
Nancy Platts (Brighton Kemptown)
Lucy Rigby (Lincoln)
Will Scobie (Thanet South)
Lee Sherriff (Carlisle)
Paula Sherriff (Dewsbury)
Joy Squires (Worcester)
Will Straw (Rossendale and Darwen)
Sharon Taylor (Stevenage)
Janos Toth (Cannock Chase)
Julia Tickridge (Weaver Vale)
More from LabourList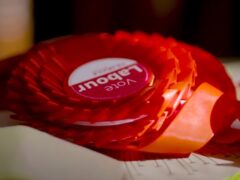 News
Left candidates in the elections for Labour's national executive committee have secured the strongest show of support from…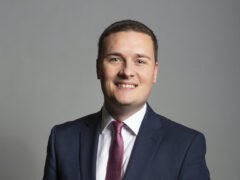 Video
Labour's Wes Streeting has accused Chancellor Rishi Sunak of returning to "Thatcher's sink or swim mentality" on jobs…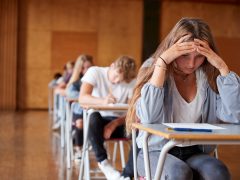 Comment
It's now 22 years since I took my A-Level exams, and yet I still often have nightmares where…