While some people have been searching the January sales for bargains, others have been searching the streets for somewhere to sleep. In years past, a friend of mine was amongst those who found himself homeless. He was lucky to receive support from Crisis, a charity for homeless people, as well as from the people around him.
I'm well aware that each person's experience of homelessness is different and the issues can be highly complex. What I do know is that leaving with little, but sure that "anywhere and anything, would be better than this", isn't a position that anyone ever wants to fall into. No one wants to have to move out, when they've fallen behind with their bills. And falling back into homelessness, when you've been on the streets before, can feel like the whole world has turned its back on you.
I believe this Government has turned its back on homeless people, and that it's time to face the facts:
The number of people who are homeless and sleeping rough has increased by a third since the last general election. That's according to Emma Reynolds, the Shadow Minister for Housing.
93,000 children were homeless this Christmas, according to Shelter, the housing and homelessness charity.
A family in Britain lose their home every 11 minutes, according to Shelter.
Around half of people who become homeless end up on the streets before they turn 21, and the majority of these young people go through the experience again and again because they don't get the help they need. That's according to new research conducted for Crisis by Cardiff University.
Nearly two thirds of the homeless people surveyed by Cardiff University and Crisis, who had recently gone to the council for help, received either no advice, only general advice or were referred elsewhere.
This final point is the subject of Crisis's No One Turned Away campaign, which is calling on all three main party leaders to make a manifesto commitment to review the support given to single homeless people under the law to help ensure they aren't turned away to sleep in the cold. This campaign focusses on the support given to single people as it follows undercover research, which showed that during many visits to councils investigators weren't given the opportunity to speak to a Housing Advisor, left without receiving any help and weren't prioritised. The situation is hard on families facing homelessness too and Councils are struggling with 40 per cent cuts to their budgets over the lifetime of this Parliament, along with a shortage of affordable housing.
The situation is complicated, and challenging, which is why a review in Parliament could be useful. While none of the major parties have made the No One Turned Away commitment yet, the campaign has attracted a lot of interest from Labour. Labour politicians including Tom Watson MP, Karen Buck MP, Sarah Champion MP and Teresa Pearce MP, along with some others, have been supportive of the campaign – as have a number of MPs from other parties.
Labour's commitment to build a new generation of towns, garden cities and suburbs, creating over half a million new homes, is welcome. Our Party is well positioned on housing, with a strong Shadow Housing Minister and strong commitments that go further than those outlined by UKIP and the other parties. I hope Labour's vision goes beyond building and focusses on creating homes rather than just houses, communities rather than just cul-de-sacs, and solutions that help homeless people in need of immediate support.
The five facts outlined above highlight the extent to which the current system is letting homeless people down. If the true nature of a Nation can be known by the way it treats those who are struggling, then Britain needs an overhaul. As Harold Wilson said on housing in 1965, "We should not hesitate to see what was necessary and to do what was necessary."
That's why I hope Labour will back Crisis' No One Turned Away campaign and be the first party to commit to review the support given to homeless people. No one turned away, no one left behind, no one left out in the cold. That should be the Labour way.
Fran O'Leary is Director of Strategy and Innovation at Lodestone and is writing in a personal capacity.
More from LabourList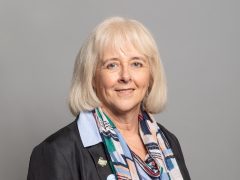 News
Ruth Jones has been promoted to Keir Starmer's frontbench and replaced Lloyd Russell-Moyle as shadow minister for natural…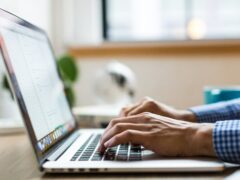 Comment
MPs have a team of people who support them in their work – usually no more than four…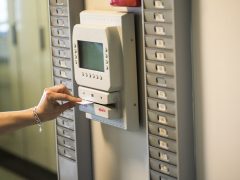 Comment
The idea of moving to a four-day working week is catching on during the coronavirus crisis, and the…