We knew it would happen eventually, but 99 days before the election?
At some point during every election, a party leader forgets the name of one of their candidates when speaking to the local press. Nick Clegg may have set a new record by fumbling up a full 12 weeks before voters go the polls.
In an interview with the Aberdeen-based Press and Journal, the Deputy PM referred to the Lib Dem candidate for Gordon as "Justine" Jardine. Her name, as the interviewer helpfully pointed out, is actually Christine Jardine.
The paper reports:
"I was speaking to Malcolm, he was right here this morning, and I was speaking to Justine…"
Corrected by the Press and Journal, he continued: "Christine, sorry, Jardine, regularly.
To make matters worse for Clegg, this is a seat that they really should be winning: retiring Lib Dem Malcolm Bruce has been MP for the constituency since 1983, and leaves behind a majority of almost 7,000. However, with Alex Salmond challenging for the seat, few people expect the Lib Dems will be able to hang on. Now it looks like Nick Clegg doesn't either.
When asked if Jardine could hold off the challengers, Clegg smartly stuck to pronouns:
"I think she can, you bet, I think she can."
This is the man, remember, who started off "Cleggmania" after the first TV debate in 2010 by introducing the revolutionary technique of remembering the names of audience members who had asked questions. How far he has come.
Just in case Ed Miliband needs a refresher: Labour were only 1,000 behind the SNP in Gordon last time and the candidate's name is Braden Davy. Braden Davy.
More from LabourList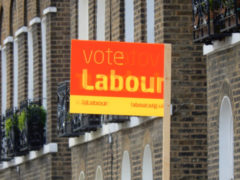 News
The frontrunner in the race to be the next BAME rep on Labour's ruling body has become the…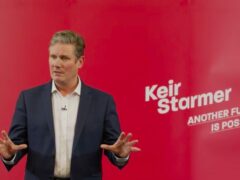 News
Labour leadership frontrunner candidate Keir Starmer has pledged to offer his two rivals in the contest, Rebecca Long-Bailey…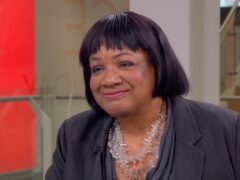 Video
Ridge on Sunday Labour leadership candidate Lisa Nandy talked about "Britney and buses", the future of the BBC and…