Seventy years on from the liberation of Auschwitz–Birkenau, it is more important than ever to remember the Holocaust. We must mark the anniversaries and milestones in solemn commemoration of the millions who perished. We must celebrate the lives of those who survived. We must honour those who still today share their experiences with the rest of us. And we must educate each coming generation about the realities of the Holocaust, as direct memories fade and our enemies seek to distort and dismiss the facts.
I consider it a great privilege to have met with a number of Holocaust survivors since my teens. Their stories stay with me. Their testimonies are often chilling, a direct connection from 21st century Britain to unbelievable evil played out across Europe just a lifetime ago. Yet often their reminiscences are tales of hope, of the triumph of the human spirit over bleak adversity.
That's why it is vital that we continue to mark Holocaust Memorial Day every year, and continue to work with young people to educate them about the Holocaust with organisations such as the Holocaust Educational Trust. The facts of the Holocaust must never be removed from our collective memory or the history books. Indeed only by understanding the Holocaust can we adequately tackle modern-day intolerance.
The terrible events in Paris, just a few weeks ago, with Jews being singled out for execution as they did their grocery shopping, remind us that anti-Semitism does not merely belong to the Nazi era, it exists with us today. The Community Security Trust (CST), who do such a fantastic job of preventing, protecting us from, and recording antisemitic incidents and attacks, state that anti-Semitism is on the rise across Europe. As a Jewish MP in the public eye, I have been subject to a neo-Nazi hate campaign online. I have seen swastikas daubed in public places in my own home city of Liverpool. Many more Jewish people have suffered abuse, intimidation and violence.
This year, as we think about those who perished, and those who survived, at the concentration camps, we should reflect that without eternal vigilance, and zero-tolerance of racism, antisemitism and all forms of religious discrimination, then evil can once again flourish on our own city streets. We should also reflect that in the same century as the Holocaust, human beings landed on the Moon, conquered polio, discovered Penicillin and invented the Internet. As a species, we are capable of great nobility as well as terrible cruelty, love as well as hate. Even the greatest human tragedies contain the embers of hope.
Luciana Berger is MP for Liverpool Wavertree and Shadow Minister for Public Health
More from LabourList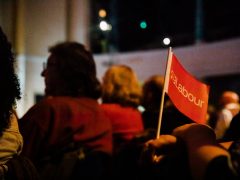 News
New guidance issued by Labour for selecting parliamentary candidates ahead of the next general election is set to…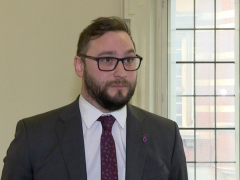 News
Christian Wakeford today defected from the Conservatives to the Labour Party. Some have wondered whether his politics fit…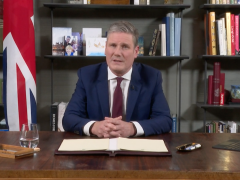 News
Keir Starmer has used a party political broadcast this evening to urge the public to "call time" on…