Ed Miliband MP, Leader of the Labour Party, in a speech at Leeds College of Music, said:
Today is about the young people of Britain.
And all who care about them right across the generations.
I have listened to you.
And today I pledge the government I lead is going to work with you to change your future for the better.
Four years ago I said the Promise of Britain – that the next generation will do better than the last – was being betrayed.
Some people doubted it.
Few doubt it today.
For all the talent and ambition of our fantastic young people, we are a country where it is now almost taken for granted that young people will find life harder than their parents.
We are going to turn that around.
And it is true wherever you look at the prospects in Britain today.
Services for children in the early years in decline.
Class sizes growing in our schools.
The number of apprenticeships for the young actually falling.
Young people leaving university saddled with greater and greater debt.
Many unable to find stable and well-paying jobs.
And it is harder and harder for those just starting out to find a home of their own.
The promise of Britain is being broken.
Today we say enough: it is time to restore the promise of Britain.
And what has happened over the last five years is not just bad for young people themselves.
It is a disaster for Britain.
Because a country where the next generation is doing worse is a country in decline.
All that talent.
Ambition.
Hope for the future.
Going to waste.
Plans put to one side.
Dreams dashed.
It is the betrayal of an entire generation.
And what does this government, that has caused so many of these problems, have to say about this state of affairs?
All the young people of Britain have had from them during the last five years is blame, denial and broken promises.
Youth unemployment on the rise?
Blame the young for not making an effort.
Apprenticeships for young people in short supply?
Rebadge some training schemes for older workers and claim they're going up.
The cost of going to university?
Promise one thing in an election and deliver exactly the opposite immediately after.
For the sake of our whole country, we need to do better for our young people.
We must do better for our young people.
And with a Labour government we will do better for our young people.
And we have a plan to turn things round at every stage of life.
The best start in life:
25 hours of free childcare for three and four-year-olds.
The best education we can offer:
Lowering all class sizes for five, six, and seven year olds to 30 or under.
Investing in the future:
Protecting the whole of the education budget, including early years, the school years, and college education after that.
An apprenticeship revolution:
If you get the grades at 18 you will be guaranteed an apprenticeship.
Our young people's manifesto will spell out more.
And today I want to set out one key part of our pledge to young people.
There are those who say that the current tuition fee regime is not so bad.
Let me tell you about that system.
The average graduate is leaving university with more than £44,000 of debt.
That's far more than the average income in the country.
Three quarters of young people won't be able to pay off that debt even as they head towards retirement.
None of my generation, that of Nick Clegg and David Cameron too, had to begin their adult life with this sort of debt.
I think of a 21 year old like lots of you, about to start their working life.
Over £40,000 worth of debt.
Harder to plan for the future.
Harder to think about getting a mortgage.
And for parents, grandparents, I know that debt feels like such a worry, a burden, a dead-weight.
If you've got two kids at university, you think about them being loaded down with almost £100,000 worth of debt.
Now you might think that having trebled fees for students, at least one virtue of this system was that it was saving money for the taxpayer.
Well, you would be wrong.
Today we are publishing our Zero Based Review into the current tuition fees system.
Its findings are stark.
It reveals beyond doubt that the scourge of debt from tuition fees is not only holding back our young people, it is a burden on our country.
The government's tuition system will have added an extra £16 billion more than predicted to public debt by 2020.
If left unchanged the whole system will have added £281 billion of debt by 2030.
So more debt for students.
And more debt for the taxpayer.
This will go down as one of the most expensive broken promises in history.
And they call that a great success.
We're going to change it.
We're going to reduce the debt on university students.
We're going to reduce the debt on taxpayers.
From September of next year, the next Labour government will reduce tuition fees from £9,000 to £6,000.
Meeting our obligations to the next generation.
It will benefit those starting courses next year.
It will benefit those already at university.
The average reduction in the debt will be around £9,000 per student.
Higher for courses longer than three years.
And the national debt, the burden on taxpayers, will be cut by £40 billion by 2030.
We're going to clear up the mess of the tuition fees system left by the Conservatives and the Liberal Democrats.
And these changes are fully funded: protecting the universities so they can continue to offer the best education for the next generation.
Let me explain how.
Those with incomes over £150,000 currently get pensions tax relief at more than twice the rate of basic rate taxpayers.
So Labour today confirms our previously announced policy that people with incomes over £150,000 will get tax relief at 20 per cent: the same rate as basic rate taxpayers.
And we will continue this government's policy of reducing the annual allowance and lifetime limit that caps the amount people can put into their pensions tax free.
We will reduce the lifetime allowance for tax-free savings to £1million: still 25 times higher than the average defined contribution pension.
And we will reduce the annual allowance for what you can save tax free in your pension to £30,000: still nearly ten times higher than the average pension contribution.
These are fair choices.
Fair choices that allow a better future for our young people.
And a better future for Britain.
And we will do more.
We won't just cut the debts of students.
We want to make it easier for students from all backgrounds to get through their studies.
So for those with family incomes up to £42,000 we will raise the maximum maintenance grant by £400 a year from September 2016.
Now, I know some people will say that cutting fees is the wrong choice.
That university benefits only a few.
Or that the current system isn't broken.
Or that Britain can't afford it.
They are dead wrong.
Britain needs the best educated young people in the world.
Britain mustn't send our young people off into life saddled with unsustainable debt.
Britain mustn't penalise the young, if we're going to prosper in the future.
Our economy and our country can't afford to waste the talent of any young person.
This is a better plan for Britain.
A better plan for our young people.
And there's one other thing.
In our politics we must restore people's faith.
Not further undermine it.
This is an issue we can't ignore.
Nick Clegg made his promise on tuition fees.
He broke his promise on tuition fees.
It has left a whole generation doubting politics – doubting anyone can be believed or trusted.
Let me say to Britain's young people:
I made you a promise on tuition fees.
I will keep my promise.
I don't simply want to build your faith in Labour.
I want to restore your faith that change can be believed.
Today is about our responsibilities to the young.
But that is not just the concern of young people themselves.
It is the concern of every generation.
Every parent, every grandparent, every person in our country, cares about the future of our young people.
Today is the day we say: we will not make the young pay the price of hard times.
I appeal to every parent and grandparent in Britain, every concerned citizen:
Let's together turn around the prospects of young people.
Let's make ourselves again a country where the next generation does better than the last.
Let's restore the promise of Britain.
Let's be a country which again believes in our young people.
So we can be country which all our young people believe in again.
More from LabourList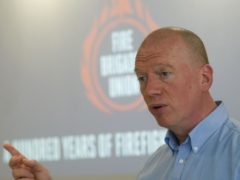 News
The Fire Brigades Union has called on the TUC to lead a "mass movement of non-compliance" with the…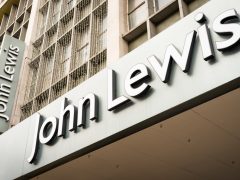 Comment
Nearly 100 years ago, the John Lewis Partnership was created after the founder's son, John Spedan Lewis, saw…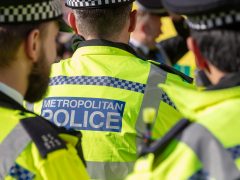 Daily email
"Fighting crime is a Labour cause," Keir Starmer declared in a speech setting out the second of the 'missions' that…