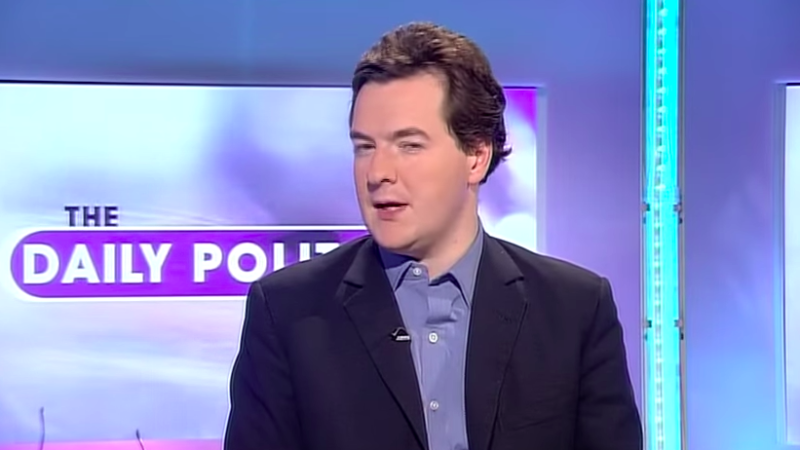 A short clip of a George Osborne appearance on the Daily Politics has been making the rounds on social media today, despite the fact it is from 2003. Why? Well, it's because the now-Chancellor seems to be directing a viewer towards a tax avoidance scheme. He says:
"There are some pretty clever financial products which enable you to in effect pass on your home or the value of your home to your son or daughter and then get personal care paid for by the state."
As if his Cadbury's advert eyebrows weren't enough to tip us off that what he is talking about is a little underhand, he adds:
"I probably shouldn't be advocating this on television."
Update: Following the recirculation of this video, Labour's Chris Leslie, shadow chief secretary to the Treasury, has used this opportunity to attack the Government's failure to deal with tax evasion:
"We've now had a week of silence from George Osborne – the submarine chancellor still hasn't surfaced. But it is time he and David Cameron finally started answering questions about HSBC and Lord Green.
"Why has there only been one prosecution out of 1,100 names? Did David Cameron and George Osborne discuss tax evasion at HSBC with Lord Green? Why did they appoint Lord Green as a Tory minister months after the government received these files? Why did George Osborne and the Treasury sign a deal with the Swiss in 2012, which prevents the UK from actively obtaining similar information in the future?
"In this row over tax evasion David Cameron and George Osborne are now guilty of political evasion."
More from LabourList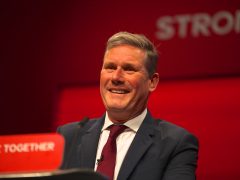 Daily email
Since becoming Labour leader, Keir Starmer has made consistent efforts to show that he is not Jeremy Corbyn…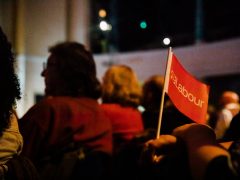 News
New guidance issued by Labour for selecting parliamentary candidates ahead of the next general election is set to…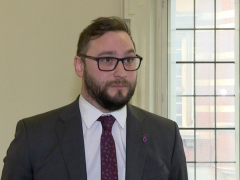 News
Christian Wakeford today defected from the Conservatives to the Labour Party. Some have wondered whether his politics fit…