Stephen Crabb is a good pupil. By attacking Welsh education today (£) in a base attempt to secure votes in the General Election, he has shown a willingness to learn from his cabinet colleagues. It was the Prime Minister himself who, when talking about the NHS, uttered that shameful phrase about Offa's Dyke being a line between life and death. Senior Welsh Tories, understandably, remain very uncomfortable with that language, and they have made a bad fist of defending it.
However, there is clearly no let up on the War on Wales and the order has been passed to the Secretary of State to do his bit. So, let us look at what he's saying. The main thrust of his interview is that schools' performance has declined since devolution. That is absurd.
The closest we have to meaningful common measure of pupil performance is Level 2 inclusive – that is to say 5 good GCSEs including English (or Welsh, in Wales) and Maths. Since we've been reporting that measure in 2006/7, we have improved by 11% – closing the gap between England and Wales to just 1.4%. In 2011, that gap stood at 8.9%. Wales is moving forward, England is not.
We have just seen the publication of a report from the Commons Education Select Committee rubbishing the coalition's free school programme. Even the Tory Chair of the Committee said there was no proof that the English reforms were raising standards.
If Stephen Crabb is really interested in making facile comparisons, here's another one. Sir Thomas Picton, a secondary school in Mr Crabb's own Preseli Pembrokeshire constituency saw 60% of pupils get a Level 2 inclusive score in 2014. According to Department for Education stats, Wood Green School, in David Cameron's constituency of Witney got 58%. Now those numbers aren't calculated on an exact like-for-like basis, but that wouldn't bother the Tories if they told a different story. If you have an agenda, you can play the numbers all you like.
The truth is that we are not looking over our shoulders at English schools' performance. I'm looking at Finland, and Canada and other world leaders. We brought the OECD into Wales to tell us what we're getting right and wrong – we are not afraid of scrutiny, and we're not afraid to learn.
I am hugely ambitious for the education system in Wales, and that is why I want to learn from the absolute best. Nicky Morgan's poxy programme for reform announced in the Sunday Times today – more long division and times tables – is a desperately lame response to the challenges of the future economy. This is 2015, not 1815.
When Estyn produced their annual report in January this year, they described a new momentum of improvement in Wales. That is what we're about. Our reforms are working, and our pupils are benefiting. How sad to see the Secretary of State for Wales – nominally our voice at the Cabinet table in Westminster – rubbish that achievement to please his London masters.​
More from LabourList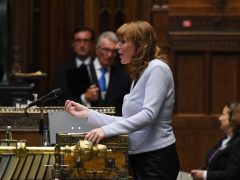 News
Angela Rayner has said Boris Johnson was either "negligent or complicit" over the sexual misconduct allegations made against…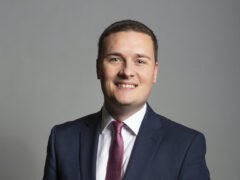 Comment
This weekend, I marched through the streets of Tredegar to celebrate the memory of Nye Bevan. It was…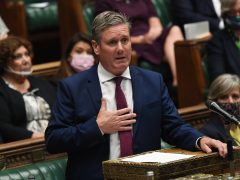 Daily email
"It's realistic." That was Emily Thornberry's assessment of Keir Starmer's announcement yesterday that a Labour government would not seek to…