Two weeks ago, in a huge u-turn by the Tories and Liberal Democrats and a big victory for the protection of Britain's environment, the Government accepted a Labour amendment to their Infrastructure Bill. The amendment represented the biggest-ever overhaul of the regulatory regime for shale gas. It introduced 13 tough environmental safeguards, instituting safeguards for our drinking water and protected areas, such as National Parks, and a tough regime of monitoring and inspection, among other things. It had support from MPs of every party, as well as many organisations outside, including RSPB and Friends of the Earth.
Sadly, however, having accepted these protections in the House of Commons, the Government quietly tried to water them down in the House of Lords, no doubt hoping that nobody would notice. Well, I did notice. Today, the Infrastructure Bill is back in the Commons, and I am clear that Labour will vote to prevent shale gas developments in the UK unless these protections are re-introduced.
While eight out of 10 homes still rely on gas for heating, shale gas may have a role to play in displacing some of the gas we currently import and improving our energy security. Indeed, the Committee on Climate Change has themselves said that shale gas could be developed in the UK within our legally binding carbon budgets. But that potential benefit cannot come at the expense of robust environmental protections.
That is why we fought for these protections in the first place. It's also a more robust approach than a temporary moratorium, which might lead to a temporary pause in developments, but would allow normal service to resume after the moratorium had elapsed. Labour's approach sets out concrete conditions without which no development can take place at any time, and provides real protection in relation to water supplies, areas of natural beauty and to ensure fugitive emissions are monitored.
For the last three years, Labour has consistently said that shale gas extraction cannot go ahead unless there is a system of robust regulation and comprehensive inspection. Today we will make the same case – and if this Government fails to act, the next Labour Government will.
Caroline Flint is Labour's Shadow Energy and Climate Change Secretary
More from LabourList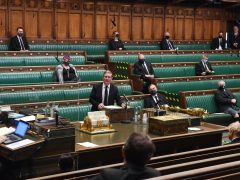 News
Labour leader Keir Starmer has completed his appointments to the main opposition party frontbench today, after announcing the…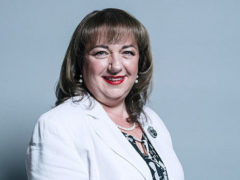 News
Sharon Hodgson has been appointed as Keir Starmer's new parliamentary private secretary, replacing Carolyn Harris who resigned from…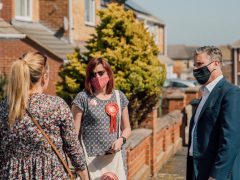 Comment
We have now all had a week to absorb some relatively sobering results from the local, regional and…