It's often the case that spring conferences are seen as the starting pistol of election campaigns. That the Saturday after conference is when it all really begins. Well, on the eve of this year's Welsh Labour conference, I can honestly tell you that as a candidate in a marginal seat nothing can be further from the truth. Over the past two years I have personally spoken to literally thousands of people.
Every one of the thousands of conversations I have had on doorsteps and phones, every single letter I've sent and received has not just shaped my campaign, it has also helped shape Labour's offer at the General Election.
Far from merely asking for support, the conversations on the doorstep are more about listening than talking. Listening to the concerns people have, the daily struggles they endure, and trying to articulate just how our politics, our values and our principles can help them.
This week I saw those values in action when we launched a new pledge for Wales that will see childcare provision double if Labour wins in May. If you think it was dreamt up in an office by a policy wonk wanting nothing more than a few extra votes then you're entirely wrong. It started as a conversation on a doorstep somewhere, with a young mum struggling with the rising cost-of-living and unable to pay the £50 a day for childcare so she could go back to work.
Our policies like the Labour movement itself are from the people, for the people. This is what sets us apart.
Tackling the cost-of-living crisis head on, using a Mansion Tax to fund frontline NHS staff, freezing energy prices and cutting tax for hard working people. These are policies that will impact positively on people's lives. For the Tories, shrinking the state is their raison d'être. Cutting investment in public services to the levels of the 1930s and cutting taxes for a privileged few.
This weekend I'm looking forward to hearing more about what a Labour government has to offer Wales. How we can take Wales forward, and Britain too. Growing our economy for the many and standing up to the vested interests who want to see us fail.
When this conference ends there'll be just 79 days left until polling day. 79 days to save our country from another five years of the Tory government. This close, with so much at stake, nodding along with the TV coverage or the stage from conference floor simply isn't enough. We know that we cannot outspend the Tories in this election so we have to out organise them.
For too long Wales has been abused by this Tory government. Attacked for nothing more than being Labour. The Tories may look at Wales as a part of the country they think they can attack with nothing to lose; a Labour heartland, expendable in their quest to keep the keys of Number Ten. This weekend we will tell them loud and clear – Wales isn't just a Labour heartland but the beating heart of the Labour movement, proud of our past, proud of our achievements, and proud to be Labour.
Chris Elmore is the Prospective Parliamentary Candidatefor the Vale of Glamorgan
More from LabourList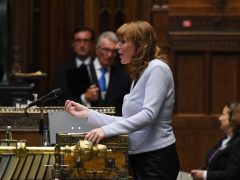 News
Angela Rayner has said Boris Johnson was either "negligent or complicit" over the sexual misconduct allegations made against…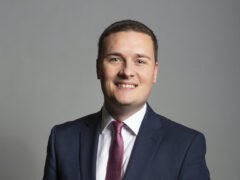 Comment
This weekend, I marched through the streets of Tredegar to celebrate the memory of Nye Bevan. It was…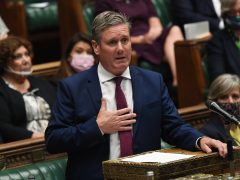 Daily email
"It's realistic." That was Emily Thornberry's assessment of Keir Starmer's announcement yesterday that a Labour government would not seek to…