Today has long been a day Labour supporters have been anxious about: the last Budget before the General Election. Surely George Osborne – half-Chancellor, half-chief election strategist – would have a particularly large and cunning rabbit in his hat. A veritable Bugs Bunny.
There are some potential crowd-pleasers in there for sure – on ISAs, fuel duty, beer duty etc. – but a real election game-changer? I'm not so sure.
Osborne's decision to use the money freed up by bank share sell-offs, welfare bill savings and the recent fall in inflation to pay down the national debt rather than to pay for giveaways is a little surprising. Maybe the Lib Dems really did put their feet down this time. Or maybe the Chancellor calculated that the real smart move was to portray himself as the man who is so fiscally responsible that he is willing to forego short-term political gain for the economic good of the nation.
Perhaps he will be proven right in this assessment, but I can't help feeling that the two Eds will be rather relieved at the relative lack of big guns fired by Osborne today.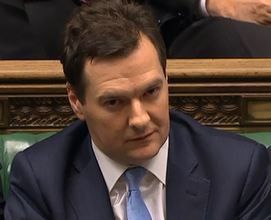 In many ways today's Budget was a highly defensive one, reacting to Labour attack lines and seeking to fend them off, rather than putting Labour on the back foot. One obvious example was the overt attempt to shut down the claim that Tory spending plans would take public spending back to 1930s levels. This was a gift for Labour in the IFS analysis of the Autumn Statement, and it is one that Osborne has today tried to deprive his opponents of by significantly altering spending plans for the final year of the next Parliament. This enables him to say his plans would take us back only to the levels of public spending under Labour in the year 2000.
On living standards too, there was a clear sense that the Chancellor was desperate to rebut the Labour portrayal of five years of falling living standards, using whatever measure he could to rebut this. This prompted one of the best lines in Miliband's response:
"We don't need a new measure so we can pretend people are better off. We need a new government so we can make people better off."
The final flourish in Osborne's statement was his announcement of four new measures to help savers: new freedoms for those with annuities; fully flexible ISAs; a new Help to Buy ISA; and a personal savings allowance to give people £1,000 of tax free interest on their savings.
The Help to Buy ISA seems the most eye-catching of these, with the government offering £50 for every £200 first-time buyers save towards a deposit. This is bound to prove a popular policy – but looking at it in purely narrow, political and electoral terms, is it really the game changer we might have expected the Chancellor to announce today? The original Help to Buy scheme was announced back in 2013, but has had little discernible impact on Conservative support, despite its popularity with aspirant home-owners.
At yesterday's LabourList conference, Labour's election campaign chair Douglas Alexander noted that Lynton Crosby has been promising the Tories their 'cross-over' moment in the polls, whereby they would decisively overtake Labour, ever since last Autumn. When it didn't arrive then, he said January. Then February. Now it's going to come after Easter. Well, things have been known to revive around Easter time in the past I suppose…
But will this Budget be the transformational moment that hastens that crossover in the polls, so long promised by Crosby and so long dreaded by Labour? It's usually sensible to adopt a 'wait and see' approach with Budgets, but my first instinct is that it will not.
Ed Miliband's response today was strong. He pointed out that the Chancellor had nothing to say about the NHS and that the public simply would not believe his boasts on living standards and wages.
These are clear battle lines which Labour will continue to pursue for the next 50 days.
After today, it is still all to play for.
Simon Fitzpatrick is part of the Cicero Elections team.
More from LabourList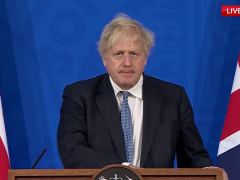 News
Three in five people feel that Boris Johnson should resign following the publication of findings relating to the…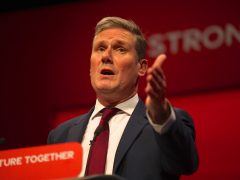 Comment
Below is the full text of the speech delivered by Keir Starmer in response to a statement from…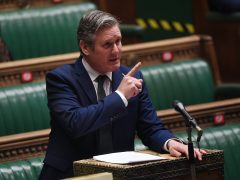 News
Keir Starmer has told Boris Johnson that "the game is up" and urged Conservative backbenchers to remove the…