Three years ago, when I was a candidate for the London Assembly, I read an article in the Evening Standard which has effectively defined my priorities as a politician.
The paper's 'Dispossessed' series included a piece on the work of Kids Company in their centre almost on my doorstep in South London and described child hunger in our city. Shameful levels of deprivation in one of the richest cities in the world.
Over the past few years I have worked with a number of charities, commentators and politicians highlighting the need to tackle food poverty. I have spoken to many of the people whose stories lie behind the statistics – women fleeing domestic violence, people in and out of work struggling to get by as the safety net we could once be sure of has been rapidly eroded. Individuals unable to put food on the table at the end of the week with literally empty cupboards and with a choice between visiting a pay day lender or a foodbank.
Two years ago I wrote a report,  Zero Hunger City, on tackling food poverty in London and last night I launched a follow up video report, The Kindness of Strangers. This includes comments and commentary from a number of people who contributed to my original report on hunger. The clearest message from everyone is that emergency food aid should just be that and that political will and determined effort is required in order to reduce food bank dependency and tackle food poverty more widely.
When the coalition came in to power in 2010, none of us could have foreseen the extent to which hunger would rise and become a political football at Prime Minister's Question Time. Today's announcement by Maria Eagle, Shadow Secretary of State for the Environment, Food and Rural Affairs Secretary and Rachel Reeves, Labour's Shadow Work and Pensions Secretary, will put clear water between Labour and the Conservatives on what is surely the defining issue on the difference in values between the two parties.
Labour's five point plan demonstrates this political will and goes to the heart of the issue, promising a much needed co-ordinated government approach to food policy in contrast to the Tory denial of responsibility. The pledges pick up on the themes in report by The All-Party Parliamentary Inquiry into Hunger in the United Kingdom, Feeding Britain, published before Christmas 2014 covering low pay, zero hours contracts and issues with benefit delays and sanctions that are pushing people to food banks.
Today's announcement includes an ambitious commitment to bring down the number of people citing issues with benefits as the reason they are seeking help from a food bank by the end of Labour's first year in government and repeats the pledge to abolish the Bedroom Tax. Importantly, with benefit sanctions undoubtedly one of the key reasons people reach the crisis point that leads them to need emergency food aid, the five point plan includes reform of the sanctions system with an end to targets for benefit sanctions and putting protections in place for the most vulnerable people.
I am clear – we should all be clear – that something needs to change in order to ensure we see an end to food poverty, it has no place in our society. Hunger impacts on the life chances of the hundreds of thousands of children who make up around 4 in 10 of the almost million people who relied on food banks in the UK last year. While the five point plan doesn't include specific pledges on child hunger, such as extension of school meals or breakfasts, today's announcement makes it clear that Labour means business and will make tackling hunger a priority.
In the next few weeks we need to confidently argue the case on the doorstep for why our Labour vision of Britain is better. A belief that foodbank Britain should be a temporary aberration and a plan to end it is a good place to start.
More from LabourList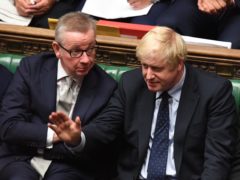 News
Angela Rayner has declared that taxpayers' money is not a "personal cashpoint" for ministers after emails revealed that…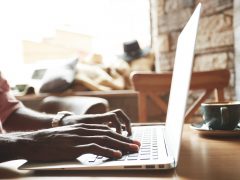 Comment
UK employees have long been subject to a notorious 'long-hours culture'. In 2019, UK workers were already working…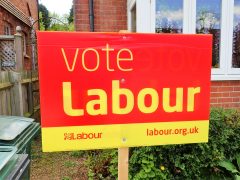 News
Shadow minister Jess Phillips has said Labour staff "don't want to be used as some sort of tool…