A document has been leaked revealing which benefits the Tories are considering scrapping. This is part of the £12bn cut to the welfare budget they would implement by 2017/18 if they were to win May.
It suggests that disability benefits and a regional benefits cap would be at the top of the list.
The BBC have found that the document, prepared by civil servants at the request of the Conservative party, suggests restricting the number of people eligible to claim the carer's allowance – meaning 40% of current claimants would lose out and making it so the Disability Living Allowance, Personal Independent Payments and Attendance Allowance aren't tax free.
These changes would be on top of the Bedroom Tax, which affects disabled people disproportionately (two-thirds of people affected by the Bedroom Tax are disabled) and the benefit cuts over the past five years, which evidence suggests have hit disabled people particularly hard.
Rachel Reeves, Shadow Secretary of State has  written to Iain Duncan Smith, Secretary State for Work and Pensions, demanding that he tell disability and carers groups the details of the Tories' plans.
The full text of the letter:
Dear Secretary of State, 
This week the Prime Minister confirmed to Jeremy Paxman that your party intends to make £12 billion of cuts to the Social Security budget in the next Parliament. 
The BBC reported on 27.03.2015 that your Department has prepared plans for you with many of these cuts falling on disabled people and carers. It is reported that the proposals were commissioned by Conservative Party officials and have been discussed between you and Chancellor George Osborne in recent weeks. 
The changes in this document would have a hugely damaging impact on the lives of disabled people and their carers. They will want confirmation whether any of these proposals would be implemented by a future Conservative Government. Your statement yesterday provided no clarity on what may or may not be part of your plans for the next Parliament. Yet with less than six weeks until the election the public have a right to know what your plans are.
I am calling on you to write to disability and carers groups including Scope, Mencap, Mind and Carers UK today to set out the details of your plans for future changes to disability and carers' benefits to reach your £12 billion cuts target. 
The Institute for Fiscal Studies has said that even if all the reforms proposed were implemented, alongside the Conservative Party's existing policies, the total savings would "fall short" of the £12 billion welfare cuts you need to meet your commitments. Are you able to also rule out further cuts to tax credits for working families in order to meet your £12 billion commitment? 
I look forward to your response. 
Yours sincerely, 
Rachel Reeves MP
Shadow Secretary of State for Work and Pensions
More from LabourList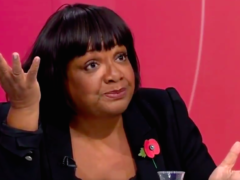 News
Shadow Home Secretary Diane Abbott has said that ending freedom of movement on 31 October "will create chaos,"…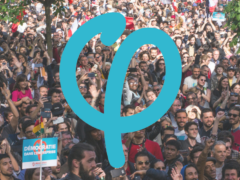 Comment
"Qu'ils s'en aillent tous!" – Jean-Luc Mélenchon In the centrist imagination, "populism" is understood as a caustic, anti-democratic…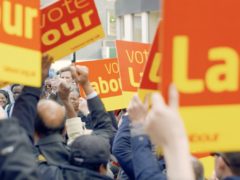 Comment
In my previous article on trigger ballots, I wrote about how it has become much easier to "trigger"…