One of the first pieces of legislation of a Labour Government would legally require regulator Ofgem to review energy prices by this autumn, and the power to cut by winter this year. Miliband will make the policy announcement later today, a day before Labour's final election pledge is revealed. The content of the new policy is likely to strengthen the belief within the party that the final pledge will be to cut the cost of living.
Energy prices have fallen since Ed Miliband pledged to freeze energy bill 18 months ago, leading to critics to claim that Labour's policy would have kept them artificially high. In today's speech, Miliband clarifies that his freeze would only stop prices going up, not down. He will also point out that wholesale energy prices have fallen by 20%, while bills have fallen by between only 1% and 5%. Electricity bills have not fallen at all.
The consumer group Which? believes that energy and electricity bills could drop by between 8% and 10% this year, and Miliband his policy would see a reduction of this nature by the end of 2015.
Miliband is expected to say:
"It's been 18 months since I announced the next Labour government would freeze energy bills – so they can only go down and not up – until 2017 while we reset this broken market.
"In those months we first heard loud protests from the Big Six energy firms and their PR men in the Government.
"Then we saw prices continue to rocket upwards, unchecked by the Government.
"Now something else is happening. The costs of energy are tumbling down, not because of anything the Government or the Big Six energy firms have done, but because of global changes in oil and gas supply.
"The cost of energy to the Big Six firms fell by 20%. But the sky-high prices that families pay have only fallen by a fraction of that. Gas bills have declined by between 1 and 5%. Electricity bills haven't fallen at all.
"What better evidence do we need of the chronic over-charging, the broken market and the rip-offs being faced by millions of families and businesses across Britain?
"Even David Cameron and George Osborne admit this is a problem. But they have not acted and the whole country knows why. It's because they will never stand up to powerful interests and they never stand up for you.
"My government will be different. We will stand up to the big energy companies. We will go ahead with our price freeze. We will reset this broken energy market for the long term so that proper competition and regulation can ensure fair prices are charged in the future.
"And we will go still further.  We will pass a law to ensure falling costs are passed on to the consumer this winter; a law giving the regulator a legal duty to ensure fair prices this winter; a law giving the regulator the power to cut prices and keep homes warmer this winter."
More from LabourList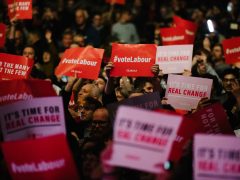 Comment
Labour did not have a good set of May 6th elections, though there were positive results, especially in…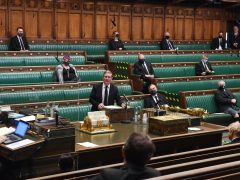 News
Labour leader Keir Starmer has completed his appointments to the main opposition party frontbench today, after announcing the…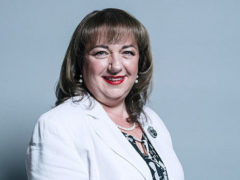 News
Sharon Hodgson has been appointed as Keir Starmer's new parliamentary private secretary, replacing Carolyn Harris who resigned from…