The number of minority ethnic MPs could reach a record high after the May general election, a new report has found.
Think tank British Future have studied the candidates fielded by each political party in seats across the country and found that if each seat is won by the candidate who's currently the favourite, 44 MPs who identify as being minority ethnic will be elected. This would be a 60% rise on the current 27 minority ethnic MPs – 16 of whom are Labour and 11 are Conservative.
However the authors of the report do go on to note that Parliament would need 65 ethnic minority MPs if it were to reflect the population composition of the country.
They have put "recent progress" down to "David Cameron's Conservatives". British Future have found that if the Conservatives were to win a majority, this would see 19 minority ethnic Tory MPs elected to the house, overtaking Labour who would have roughly 15 or 16.
Although a Conservative majority is an unlikely outcome, this research shows that the Tories still seem to be making progress when it comes to minority ethnic MPs. They have been most likely to select minority ethnic candidates to stand in safe seats. In comparison, Labour have come under attack, including Labour MP David Lammy, in recent months for failing select enough minority ethnic candidates to succeed retiring MPs.
However, the report does also show Labour – the party who have previously been at the forefront of pushing for diversity in Parliament – are more likely to select minority ethnic candidates in target seats.
This all means that the Conservatives are now fielding as many minority ethnic candidates in winnable seats as Labour.
When it comes to other parties, the picture is bleak. The Liberal Democrats are an all white party in parliament and look unlikely to change this – though they do have a candidate with Irish traveller heritage who identifies as BAME (Black and Minority Ethnic). While UKIP only have one minority ethnic candidate standing in any of the seats they have a realistic chance of winning.
Director of the think tank, Sunder Katwala, criticised Labour saying:
"These findings may also become a wake-up call by those in the Labour Party who feel the party has become complacent about its historic reputation as the voice and champion of ethnic minorities in parliament and politics. Cameron's Tories have achieved in a decade what took Labour a quarter-century."
More from LabourList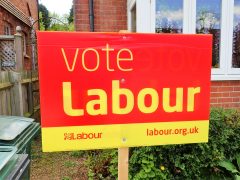 Comment
Rishi Sunak announcing a windfall tax on oil and gas firms this week is a clear vindication for…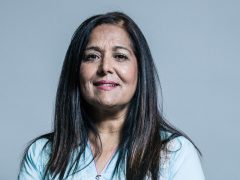 Comment
Boris Johnson's Conservative Party won a mandate to 'level up' the UK at the 2019 general election. The…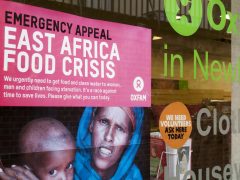 Comment
Someone in East Africa dies of hunger every 48 seconds. This is the result of the imperfect storm…