It was interesting to read the comments of Assem Allam, the notorious chairman of Hull City AFC (note, not the 'Hull Tigers'), in the Sunday Times complaining about trade union influence in the Labour Party.
Apparently, Mr Allam wants Labour to be "less reliance on trade union money" and is prepared to offer additional donations to cover any "shortfall" if the union link is broken.
I should point out to him that Unite has already donated over £3 million to Labour's election campaign, so I'm wondering is Mr Allam prepared to match that amount?
He and any other wealthy businesspeople at the Blair Dinner Party, including the very wealthy ex-Prime Minister himself, should know that the issue of Party finance doesn't crop up once every five years.
The day-to-day running of the Labour Party is sustained by individual membership fees and trade union affiliations. That's the weekly pennies and pounds of ordinary trade union members.
So my second challenge to those erstwhile businessmen, including Mr Allam is; are you prepared to commit to matching the £1.5 million annual affiliation that Unite contributes to the running of the Party?
I'm pleased that individuals are committing themselves to support Labour (it's better than them giving money to the Tories), but to pose this as an alternative to trade union affiliation is wrong and dangerous.
They need to understand the historic link with the trade unions. If they don't, then they will become, like so many wealthy backers in the past, fly-by-night, fair weather supporters who will vanish when the going gets tough.
What is also regrettable about the Sunday Times article is the apparent obsession of the media team around Ed Miliband who are constantly seeking opportunities for Ed to "face down Red Len" and Unite in order to show his macho authority.
They deliberately brief stories (off record of course) in order to create a phoney war between "Miliband v McCluskey". It's so transparent and crude, it's getting tedious.
These minnows should concentrate on the more important task of attacking this government and trying to improve Miliband's image so we can achieve a Labour victory.
One last thought for our friend Mr Allam. If he has any spare change he may want to make Hull City AFC a living wage club, paying the workers who make match day possible a decent wage.
Len McCluskey is the General Secretary of Unite
More from LabourList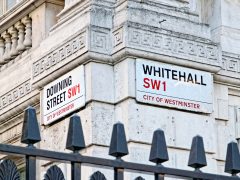 Comment
New governments need to make a splash, to make changes, to make their mark. The first 100 days…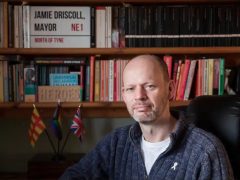 News
The Labour mayor for the North of Tyne region Jamie Driscoll has been blocked by the party from…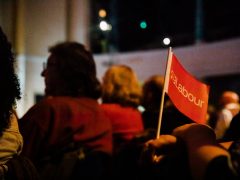 News
Labour Party membership has fallen by almost 170,000 since 2018 and by approximately 19,000 since last summer, despite…