Good quality apprenticeships can offer hope and opportunities to young people. They can be the chance they need to gain that first step on the career ladder. It is also essential that we train our future generations in the skills required to keep London's economy moving and prevent creating another lost generation. We know unemployment in youth can lead to long-term reductions in wages, increased chances of subsequent periods of unemployment, and poorer health outcomes.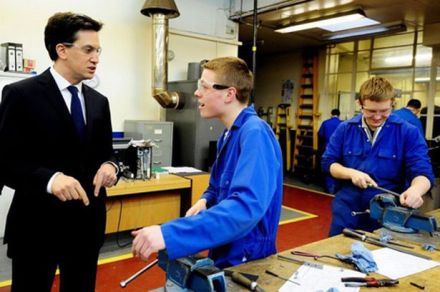 However, while apprenticeships are often hailed by politicians of all parties as a means to tackle youth unemployment; almost half (44%) of the 96,500 apprenticeships started in London between 2012 and 2014 went to people aged over 25. So who are these people over 25 taking up training places that are often thought of for young school leavers?
Part of the explanation for this is the Government's decision to abolish Train to Gain in favour of apprenticeships. In 2010, the Government reclassified some types of in-company training as 'apprenticeships'. According to a recent report from the Department for Business Innovation and Skills, 93% of apprentices over the age of 25 already worked for their employer prior to starting an 'apprenticeship' under the new system – a problem the education charity the Edge Foundation described as "deadweight – that is, subsidies for training that would have happened anyway".
This may have improved the Government's statistics, but it makes little contribution to alleviating youth unemployment.
During a recent visit to Pecan, in Peckham, I heard about another group of people significantly over-25 undertaking apprenticeships. Pecan runs both the local food bank and a number of work programmes, providing help to, amongst others, unemployed people aged over 50.
For many over 50 who are unemployed, job opportunities in the roles in which they have experience can be few and far between, particularly for those with manual-based skills. As such, increasing numbers are forced to look elsewhere and accept work in less familiar industries such as security, health and social care, retail and administration.
With the pension age rising, people in this age group could be forced to continue to work for over a decade. Their earning potential – and ability to find work at all – will be limited unless they are able to access the right type of training and support.
In an attempt to learn new skills, many older people now find themselves in apprenticeships. However, because many apprenticeships are designed for younger workers, they can fail to provide older people with the skills they require, and can fail to recognise the skills, life and work experience the comes with spending 30 years or so in the work place. Training can therefore be inappropriate and ill-suited to their needs.
Requiring people of this age to undertake an 'apprenticeship' can be perceived as demeaning. For some it can further damage their confidence, having already experienced the shock of unemployment and the stigma of dealing with an often unsympathetic benefits system after a lifetime contribution while in work.
We shouldn't limit access to apprenticeships for those who genuinely want to take them up later on in their working life but we need to recognise that many apprenticeships are not a suitable option for this group of people and must be adapted to their experience and need.
We need a training and work programme designed to provide people aged over 50 with the skills required to find employment. I have proposed such a programme which would include a vitally important two week employment preparation programme, proceeded by a six month employment opportunity paying at least the London Living Wage. A tailored training programme of this kind would be far more suited to the needs of unemployed over-50s and would contribute to their existing wide skills base.
The Mayor could do so much more for them if he targeted resources to fit their needs. Given he has a litany of failures as Mayor and is already failing to meet his manifesto target to deliver 250,000 apprenticeships by 2016, Boris Johnson is unlikely to risk losing the numbers of apprentices over 25 in order to provide a more bespoke service. However, he must do more to recognise the skills, experience and needs of over-50s. After all, we are talking about a group of people who have contributed vast amounts to London's economy and communities.
Fiona Twycross is a Labour London Assembly Member
More from LabourList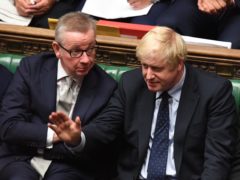 News
Angela Rayner has declared that taxpayers' money is not a "personal cashpoint" for ministers after emails revealed that…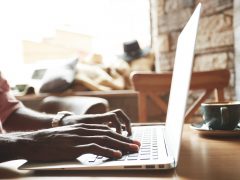 Comment
UK employees have long been subject to a notorious 'long-hours culture'. In 2019, UK workers were already working…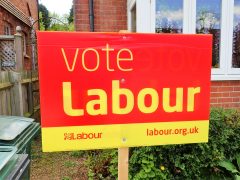 News
Shadow minister Jess Phillips has said Labour staff "don't want to be used as some sort of tool…