By Liz Kendall and Liam Byrne
The Labour Party has long understood that technology can be harnessed to bring about profound social and economic change.
Our 1945 manifesto said that "The genius of British scientists and technicians, who have produced radio-location, jet propulsion, penicillin, and the Mulberry Harbours in wartime, must be given full rein in peacetime".
In his 1963 Party conference speech, Harold Wilson famously defined the sixties as the decade of scientific revolution and Labour as the Party of modernity. He argued that "Britain will be forged in the white heat of this revolution" and that Labour should grasp the "latent and underdeveloped energies and skills of our people to ensure Britain's standing in the world."
Our Labour predecessors knew that the brilliance of the scientists at Bletchley Park and the jet pioneers at Cranfield, and the huge advances in industrial automation in the 1960s, would only create a better country if government ensured these innovations were the servant of all, not the tool of a few.
This insight remains as true now as it was fifty or seventy years ago. Today, digital technology is transforming our country at an extraordinary rate. Whether it is the growth of crowd-funding to resource new businesses, the potential for telecare and smartphones to help patients manage chronic health conditions, or the impact of self-driving, internet-connected cars on transport planning, the third industrial revolution is changing our economy and society in ways unimaginable even 5 years ago.
Digital technology offers huge opportunities in the way we work, earn, learn and socialise. However, the changes technology brings can also be deeply disruptive. Technological advances can dislocate jobs, businesses and even whole industries in what seems like the blink of an eye. Professions are exposed to global competition and challenge as never before. Public services, too, can often feel overwhelmed when people want to use and interact with them in new and different ways.
The fear of falling behind in such a fast-moving society contributes to many people's sense of insecurity and pessimism about the future. Some see a society obsessed with technological advance but disinterested in problems left in its wake. In government too, the digital age exposes ways in which the British state, designed in an earlier age of mass administration, can be unresponsive and even distrustful of those it is supposed to serve.
Faced with such rapid changes, the digital revolution renews the historic duty of Labour to ensure technology is there for the benefit of all.
In a series of articles appearing on Labour List today a cross section of brilliant Labour voices, business people and tech experts look at how this can be achieved.
First, we must ensure everyone has the skills they need to benefit from the digital age.
This starts with improving understanding of the internet at every level of society. As Martha Lane Fox argues, "it doesn't matter if you're 80 or eight, if you're online once a year or once a minute. Understanding where the internet came from and what it can do will help you make more sense of the world."
We must also guarantee our education system is fit for the 21st Century. Equipping young people with the skills they need to get the jobs of the future will require better links with employers. Labour's proposals to secure more high quality apprenticeships will make a big difference here.
Second, the potential to create more and better jobs from digital technology must be spread across all regions.
While many of the first internet companies began on university campuses and in science parks, developments like Tech City in East London show the potential for digital growth in other parts of the country. Labour's plans to devolve £30 billion of resources for skills, employment schemes, infrastructure and business support from Whitehall down to cities, towns and county regions will be crucial to achieving this goal.
Third, we must use technological innovation to transform the power people have over the services they use. This requires a very different attitude to control of data and information. In order to design responsive, personalised and efficient public services we need to trust people with their own data and give people the power and knowledge to help themselves.
As Chi Onwurah and Stella Creasy argue, our starting principle must be that everybody owns their own data and that everyone is not only able to create, but also to control their data.
The opportunity for social progress through technological innovation is perhaps greater today than it was for either Attlee or Wilson. We live in fearful, insecure times. Yet this election is an exciting moment; a chance for Labour to use the astonishing creativity of technical advance to serve the common good.
Liz Kendall is Shadow Social Care Minister and Liam Byrne is Shadow HE Minister
More from LabourList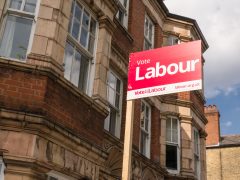 News
Submissions closed at 5pm today for those wanting to respond to the call for evidence put out by…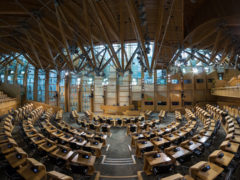 News
Scottish Labour has confirmed that it will be seeking support from other parties and tabling a motion of…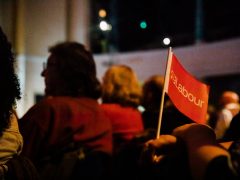 Comment
Sheffield Heeley Labour Party recently held the third of three sessions of an educational programme around antisemitism developed…