All of the focus in the party right now is on the Leadership, deputy leadership and London Mayoral contests. They provide party members with a huge opportunity to shape the future of the party and the country. But this is a rare blog about something else, because there's another selection approaching in London that members may have missed – for London-wide list candidates for the London Assembly.
So obviously party members get a say over that too? Not really – which is a concern.
When the ballot papers go out in London, members may wonder why the ballot paper to choose the order of their London-wide Assembly List candidates is missing. The answer is: there isn't one.
London members have no say over the order of candidates, which will ultimately determine who gets elected (or re-elected) to City Hall along with the Mayor.
Now despite being something of a Labour Party nerd, I had (wrongly) assumed that our Assembly list candidates were voted on by members just as our MEP candidates are. But they aren't. Instead the list order will be decided by the London Regional Board – making London-wide Assembly members the only candidates for elected office that ordinary Labour members are not balloted on.
The extent of member involvement in the selection is an opaque "trigger" process, where constituency parties can vote against the re-selection of an individual sitting Assembly member. This is only open to GC delegates (or members who turn up to an All Member Meeting in those that hold them) and is not well advertised. To "trigger" a sitting member would require half of all CLPs to vote against them. This has never happened. Not even once.
Labour currently holds four of the eleven list seats. If we don't hold all four seats in the election next year the list order will determine who is re-elected and who isn't. Surely it should be up to members, not a party committee, to decide on the order?
Labour Members in London have never had a say on who their London Assembly list candidates should be. The procedures date back to the wranglings over Ken Livingstone's run for the mayoralty in 2000, and have never been updated since. This contrasts with constituency Assembly members who are selected by a democratic vote of members in their areas.
With the mayoral contest now extended to coincide with the leadership contest, surely there is time for a review of the process so that members can be balloted at the same time at no extra cost to the party? This is far from the biggest issue facing Labour at the moment, but it's also something that makes – morally and democratically – very little sense.
More from LabourList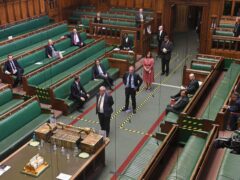 News
MPs have rejected by an 81-vote majority an amendment to ensure that the most serious charges against serving…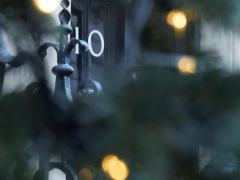 News
Wes Streeting has urged the government to "come clean" over the party reportedly held in contravention with Covid…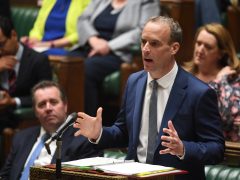 Comment
"They have broken the law, the prorogation of parliament. They have broken treaties, I have in mind the…