As the Labour Party licks its wounds after our worst General election defeat for 100 years we could be about to step into an abyss. Labour MPs have the power to stop this happening.
Under the new leadership rules Labour MPs' final vote in the election of a new leader have (quite rightly, and one of Ed Miliband's key reforms) only the same weight as any other member's vote. But where MPs really have the chance to shape the choice for the wider membership is in the use of our nominating rights.
This is particularly important in the leadership elections because this simply cannot be allowed to be about electing a new leader. It is also our only realistic opportunity to have a discussion about the future of the party distinct from the character of any one person.
But already we are seeing leadership candidates dropping out whether for personal reasons or because they can't all get enough nominations.
I'm not pretending the choice was ever perfect – part of the benefit of the longer leadership race that I argued for, is that we should be having a debate across the spectrum of party opinion.
My own members in Hackney have been clear to me that they want a proper debate. Opinions range from "We just need to win in 2020" to "We must go back to the centre ground", and this being Hackney, there are still those who believe that tacking further to the left is the only way to go. We need to test and challenge all these views if we are to choose and truly unite behind a leader.
Last time round I nominated my Hackney neighbour Diane Abbott. Neither of us would ever describe ourselves as ideological bedfellows but I sat in the first hustings and thought "They all sound much the same". We needed a bit of grit in the oyster. I did not vote for Diane in the final ballot and she knew I never would, but we had a different world view presented (and ultimately rejected). The electoral college, including individual members, had a slightly wider field to choose from.
Our current leadership race is in danger of becoming a beauty contest of candidates who have been preparing for this moment for years. When Yvette Cooper didn't run five years ago there was a widely held view that she's be a future contender (whether she actually ran a campaign or not) and Andy Burnham has been on manoeuvres for some time. That's no criticism – politics needs people with ambition. But it does mean that it's harder for newcomers to the race to break in.
So we could see the choice for party members and registered supporters which may narrow down to a choice of two candidates. Where in that choice is the ideological or practical debate about the party's future? Or, more crucially, about the future for my constituents? We will be in danger of either discussing the technically possible (which, for all talk about Ed Miliband's intellectual vision, was what our last election policies boiled down to) or having two able and credible candidates with quite similar backgrounds trying to find tiny defining issues between them.
As the race narrows, MPs seeing the five years of opposition yawning ahead are also fearful of being on the outside of the system. If the system is going to be headed by Andy Burnham or Yvette Cooper then which MP is going to risk being outside these camps? As someone who did not vote for Ed Miliband (not even 5th of my five choices) I was quickly sacked by him from the shadow cabinet (spun, rather pathetically, as my decision because "She has a young family"). So I know what it feels like to be on the outside of the party that you love. It's frankly miserable.
But we need to think beyond five years. The misery for me of another five years like that under a leader who has not been properly tested through the selection process is nothing compared with the misery for our country of ten years of an untrammelled Conservative government.
The future choice for the electorate depends on what MPs do in the next month. Use our nominations to effect real choice and debate or allow the race to narrow, alienate interested members and supporters who want a real say and who reflect the world better than the 232 of us in Parliament?
I urge my colleagues to be courageous and not be afraid of discussion, debate and a wider contest. If Yvette Cooper or Andy Burnham do triumph in the end (and let's be honest, as things stand both are in a strong position to do so) they will be stronger for having been tested and our future will be better defined by the views we reject.
Meg Hillier is the Labour MP for Hackney South and Shoreditch
More from LabourList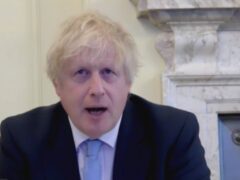 Comment
1. Matt Hancock laughing about failures in the Covid-19 response. On Thursday morning, Hancock laughed aloud when being…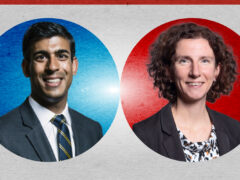 News
Labour has welcomed the changes to coronavirus income support schemes announced today by the Chancellor – but warned…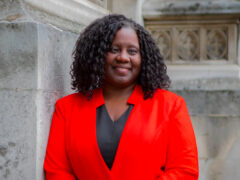 News
Labour has urged the government to take action to stop coronavirus from "turning the clock back" on equal…