The Labour Party is in shock. Candidates and activists alike ended polling day on upbeat form. Our bubble was brutally and comprehensively burst at 10pm with 'that' exit poll. Over the course of the next few hours reality set in.
The country emphatically rejected us. It's time to ask ourselves why.
There's been much talk since Thursday of 'shy Tories', whose undeclared voting intentions got the better of pollsters and our own voter ID systems. It's becoming increasingly clear many people just stopped engaging in meaningful conversation with us. Our anger at Tory injustice didn't resonate with them and they just couldn't be bothered to face down our moral opprobrium. Those neighbours, colleagues, even family members, switched off.
Winning over those who voted Tory last Thursday is our only route back to power. This view is shared by many members of the Labour Party. But like the shy Tories, many of them have stopped engaging in political debate in our local parties.
They are the shy Blairites.
The shy Blairites pounded the streets of our key marginals, donated to our campaigns, but bit their tongue at what was an unambitious prospectus for Britain which failed to touch large swathes of the electorate.
They're in every local party. Many stopped attending meetings after getting shouted down by vocal leftist ideologues, who accuse anyone with a dissenting view as Tories in disguise. They got bored of the intellectually dishonest analysis by those on the left, gratingly demonstrated again today by Diane Abbot, who conflate the progressive politics of New Labour with the foreign misadventures of Tony Blair's later years. They believe, like me, that marrying economic competence and social justice is not only possible, but essential.
Members cross the Labour Party deserve to take part in an open, inclusive leadership contest that allows a wide range of views, accepting each as legitimate in the debate about our party's future. We should roundly reject any attempts by elements in the labour movement to deny anyone's right to voice their opinion about the right course for our party and country.
If we can't be open an honest with ourselves, the electorate will never again trust us with the key to Number 10.
It's time for the shy Blairites.
More from LabourList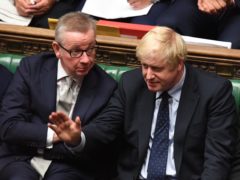 News
Angela Rayner has declared that taxpayers' money is not a "personal cashpoint" for ministers after emails revealed that…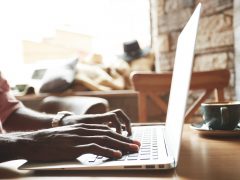 Comment
UK employees have long been subject to a notorious 'long-hours culture'. In 2019, UK workers were already working…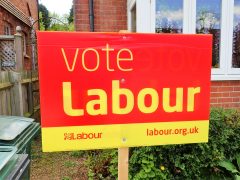 News
Shadow minister Jess Phillips has said Labour staff "don't want to be used as some sort of tool…