The Labour leadership hopefuls represent what Diane Abbott last week called a 'spadocracy'. Three of the four declared candidates have previously been Special Advisers (SpAds) to various ministers over the past two decades. The argument for the prosecution goes that part of Labour's problem is connecting to the average voter or to so-called 'normal people'. Electing a(nother) SpAd as leader is unlikely to ameliorate this problem. If that is true, if Labour really should be avoiding the election of another backroom policy wonk as leader, then why are most of the candidates precisely that? Anthony King has described this as a 'gene pool' problem – that is, of course you get a more limited bunch of people when you are picking from a bigger, but still limited, bunch of people. In other words, you can only pick from what is available.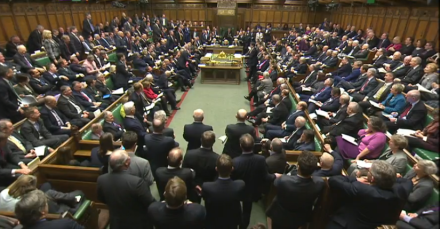 But Labour does not have a gene pool problem in the traditional sense. A key thing to note is that the PLP is not dominated by ex-SpAds. Indeed, neither is the Commons as a whole. Although they are a growing minority, only 30% of Labour MPs in the 2010 intake (the most recent intake from which any of the candidates are drawn) had what academics call 'instrumental' occupational experience – these are jobs with a direct link to politics – before they were elected. If you look at the 2005 intake, only 24% have this kind of experience. Most Labour MPs worked in 'normal' jobs before their election. They were teachers, lawyers, academics, and social workers. They weren't SpAds.
So why is yet another leadership contest dominated by SpAds? Research on political careers in the Blair and Brown governments shows that MPs with instrumental pre-parliamentary experience were significantly more likely to get promoted to frontbench jobs than those MPs without it. In other words, the leadership of the party promoted ex-SpAds, political journalists, and other political workers in greater numbers than those MPs who were teachers or lawyers or whatever before they were elected. This suggests that the Labour party leadership saw, and still sees, this kind of experience as more politically valuable than other non-political jobs. The party appears to value certain types of experience over others and sees this kind of political experience as concomitant with being a good politician. As such, party leadership contenders will likely fit this mould. By creating these norms, the party has inflicted a gene pool problem upon itself.
This leaves Labour in a deleterious cycle that will probably only damage it in the longer term. Think of it like this – the party leadership promotes ex-SpAds into high office and these folks then become famous, at least by political standards. They are the public face of the party. They also become, in the eyes of many in the party, the inevitable choice when the time comes to pick a new leader. Not only are these people powerful within the party, the public also actually knows who they are. On top of this, the leadership (itself composed of many ex-SpAds) is not best placed to alter such norms. Thus, the public face of the party becomes ex-SpAds: Miliband (v1 and 2.0), Balls, Cooper, Burnham…the list could run and run. And in spite of the tireless work of many Labour activists and councillors up and down the country on a weekly basis, most members of the public will only see their Labour politicians on TV, not in person. More often than not, the face they see will be that of an ex-SpAd.
If Labour is serious about having a more varied leadership contest, and serious about reaching out beyond Westminster, it needs to value a wider range of experience when looking to promote politicians to frontbench office who can become public figureheads for the party. The evidence suggests this is not an issue of supply. The MPs with non-political occupational backgrounds are there in the PLP. They are simply not being chosen.
Dr Peter Allen is a Lecturer in British Politics at Queen Mary University
Value our free and unique service?
LabourList has more readers than ever before - but we need your support. Our dedicated coverage of Labour's policies and personalities, internal debates, selections and elections relies on donations from our readers.
If you can support LabourList's unique and free service then please click here.