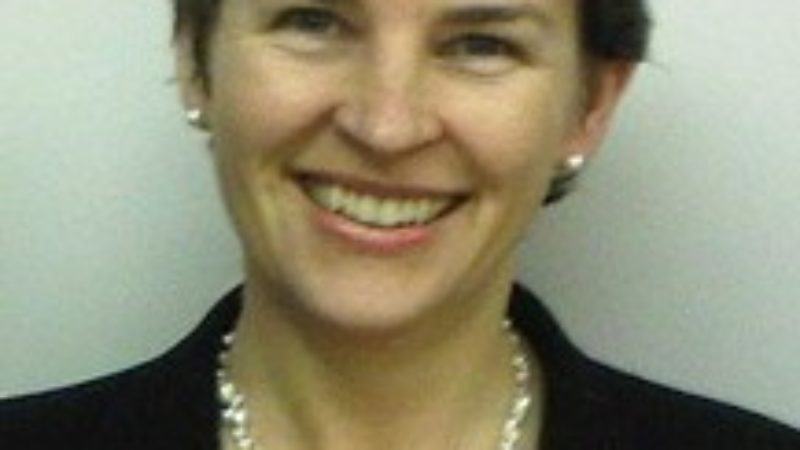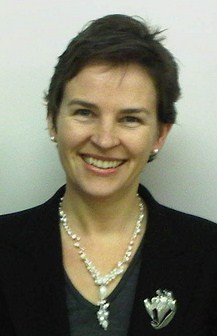 There are growing reports tonight that Shadow International Development Secretary Mary Creagh will soon enter the race for the Labour leadership. Creagh would be the surprise fifth candidate in the contest, following declarations of interest from Liz Kendall, Chuka Umunna, Andy Burnham and Yvette Cooper this week.
According to Bloomberg, sources close to Creagh have confirmed that she is readying her bid. She has been MP for Wakefield for 10 years, but unlike Burnham and Cooper did not serve as a minister under the last Labour Government. Under Ed Miliband, she served in the Environment and Transport briefs, before moving to Shadow DfID in November last year.
There can be a maximum of six candidates on the ballot for leader – but if any one candidate can achieve more than 40 MP nominations, the most able to stand would be five. In a crowded field, could we see some candidates be unable to reach the 35 nominations needed to go forward to a members' vote?
Update: Creagh has launched her candidacy with an appeal to Middle England in the Daily Mail – here's her pitch:
On election morning I received an email from a small business owner in Hove. 'If your lot do win today, please don't annihilate the private sector and economy.'
I was horrified, but I got a premonition of what was about to happen. It was his voice, the voice of middle England, that spoke on May 7 and delivered our thumping defeat.
Tomorrow I am launching my bid to be the leader of the Labour Party. I want to earn back the trust that Middle England has lost in the Labour Party.
We forgot the hard-learned lessons of our last three election victories; that to win elections a party needs to offer hope.
Labour didn't just lose Middle England last week. We lost Scotland and our industrial heartlands as well.
I want to earn back the trust that Scotland has lost in the Labour Party where people were angry and felt that Westminster politics wasn't working for them.
I want to earn back the trust of the people who voted Ukip because their communities have been hit hard by globalisation, immigration and loss of manufacturing industries.
They sent a clear message: all Westminster politicians look and sound the same. Politics as usual is not the answer.
Labour lost the General Election because people did not trust us with the economy. Our campaign message focused almost exclusively on the NHS, an emotive issue for many of us, but in the end, not people's main motivation for voting.
People felt that Labour didn't understand their aspiration to earn money and provide a better life for their family.
People trust Labour to look after their schools, hospitals and council services. But they simply do not trust us to run the economy and make them better off. That must change.
The country needs strong Labour voices in Parliament to hold this government to account. I defeated the government's crazy plan to sell off England's forests, and got the government to cap the rail fare rises that were crippling commuters.
And I also spoke up for the parents from my children's school playground and across the country, when we discovered the supermarkets had sold us horsemeat.
The Conservatives plan major changes to some of the most cherished British institutions – the NHS, our public services and the BBC.
They are risking British jobs and investment with their EU referendum. They want devolution for some of our big cities, but have no plans for England's towns and counties. They are giving power to some people, but not to everyone. That's not right.
The Labour Party needs a leader who will bring people together to learn the lessons of our defeat and create a vision of the country we know we can be.
We want our country united, forward-looking, confident, and proud not fearful, introspective and insular. We want a country where aspiration and compassion go hand in hand. A country for everybody.
My mum and dad settled in Coventry, from Northern Ireland and Ireland. They worked hard to provide us with a secure and loving home during the huge recession of the 1980s which hit our community hard.
They instilled in us a drive to make the best of ourselves. Hard work. Fair play. A desire to get on and to give your children the chance for a better life.
I have the same hopes for my own children. That hope is denied to too many parents in Wakefield, anxious about the state of Britain and worried by insecure wages.
I want to live in a country which embraces the future and leads the world. Britain needs to be a high-skill, high-wage economy to win in the global race.
I spent ten years working with small businesses at an enterprise agency and Cranfield School of Management.
I know that the UK's five million innovative small businesses, start-ups and self-employed tradesmen and women are the backbone of our economy.
We want people to come and invest here and create the jobs of the future. Ten years ago the gaming, digital and renewable industries were in their infancy.
The jobs our children will do have not yet been invented. Our education system must rise to that challenge.
We have world-class universities and a health sector which put us at the cutting edge of innovation in biotech. We need to win the race to the top for our economy, not the race to the bottom.
This election has shown how divided our nation is. Now is not a time for Labour to retreat from the world but to unite and build the future we need where compassion and economic competence go hand in hand.
I hope Daily Mail and MailOnline readers will join our debate.
More from LabourList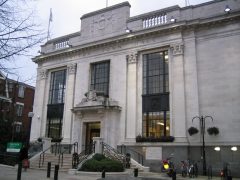 Comment
The government's laissez-faire easing of lockdown restrictions has truly shown whose side it is on – profit over…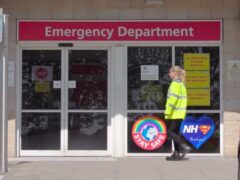 News
Trade unions representing health workers have called on the government to turn the 'Clap for Carers' movement into…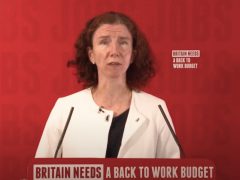 News
Labour's Anneliese Dodds has advised the government to look at using wealth taxes to fund the UK's coronavirus…