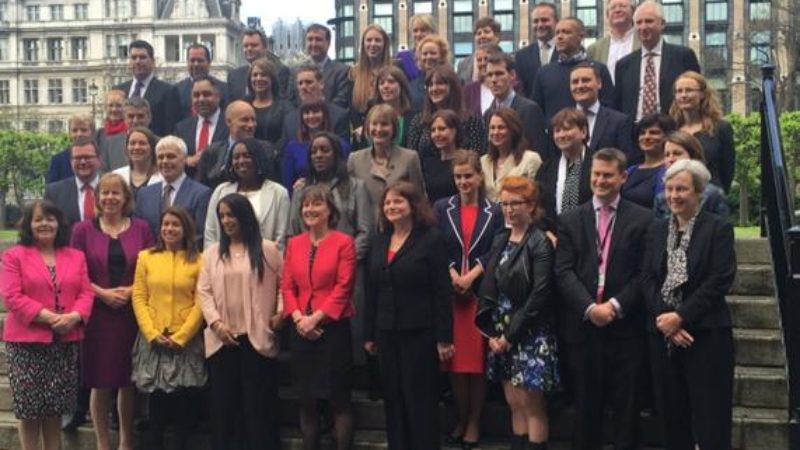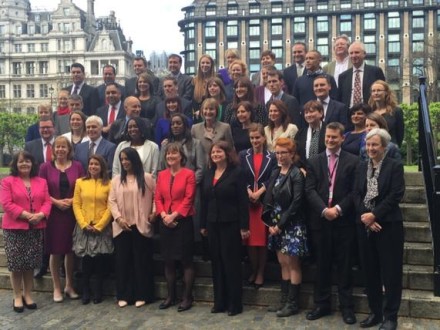 Labour have a higher proportion of women and minority ethnic MPs than before thanks to their latest intake. 53 new Labour MPs were elected last week, of which 65% are women, and 15% are from black, Asian or minority ethnic (BAME) backgrounds.
That means that 99 Labour MPs are women – 42% of the Parliamentary Labour Party (PLP). This is a rise from 81 in 2010 (particularly impressive given the number of seats Labour lost), but is still just shy of the 101 women MPs Labour had in 1997. The Tories returned more women than ever before to the Commons, but at 68 is still a far smaller number than Labour has seen over the past two decades.
The new intake also brings up the proportion of BAME MPs in the PLP to 10%, an increase from 6% in 2010.
Below you can see a list of the new MPs, who posed for a picture with acting leader Harriet Harman outside Parliament earlier today.
| | | |
| --- | --- | --- |
| Leeds East | Burgon | Richard |
| Brent Central | Butler | Dawn |
| Brentford and Isleworth | Cadbury | Ruth |
| Burnley | Cooper | Julie |
| Batley and Spen | Cox | Jo |
| Bermondsey and Old Southwark | Coyle | Neil |
| Bradford South | Cummins | Judith |
| Bristol West | Debbonaire | Thangam |
| Bootle | Dowd | Peter |
| Coventry North East | Fletcher | Colleen |
| Lewisham, Deptford | Foxcroft | Vicky |
| Wirral West | Greenwood | Margaret |
| Sheffield, Heeley | Haigh | Louise |
| Sheffield, Brightside and Hillsborough | Harpham | Harry |
| Swansea East | Harris | Carolyn |
| Dulwich and West Norwood | Hayes | Helen |
| Workington | Hayman | Sue |
| Blackburn | Hollern | Kate |
| Ealing Central and Acton | Huq | Rupa |
| Bradford East | Hussain | Imran |
| Merthyr Tydfil and Rhymney | Jones | Gerald |
| Aberavon | Kinnock | Stephen |
| Hove | Kyle | Peter |
| Norwich South | Lewis | Clive |
| Salford and Eccles | Long Bailey | Rebecca |
| Halifax | Lynch | Holly |
| Ellesmere Port and Neston | Madders | Justin |
| Wolverhampton South West | Marris | Rob |
| City of Chester | Matheson | Chris |
| St Helens North | McGinn | Conor |
| Great Grimsby | Onn | Melanie |
| Greenwich and Woolwich | Pennycook | Matthew |
| Birmingham, Yardley | Phillips | Jess |
| Ashton-under-Lyne | Rayner | Angela |
| Neath | Rees | Christina |
| St Helens South and Whiston | Rimmer | Marie |
| Enfield North | Ryan | Joan |
| Bradford West | Shah | Naseem |
| Dewsbury | Sherriff | Paula |
| Hampstead and Kilburn | Siddiq | Tulip |
| Stoke-on-Trent North | Smeeth | Ruth |
| Lancaster and Fleetwood | Smith | Catherine |
| Manchester, Withington | Smith | Jeff |
| Bristol South | Smyth | Karin |
| Holborn and St Pancras | Starmer | Keir |
| Cardiff Central | Stevens | Jo |
| Ilford North | Streeting | Wes |
| Torfaen | Thomas-Symonds | Nick |
| Hornsey and Wood Green | West | Catherine |
| Cambridge | Zeichner | Daniel |
| York Central | Maskell | Rachael |
| Edmonton | Osamor | Kate |
| Redcar | Turley | Anna |
More from LabourList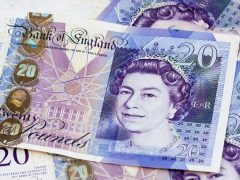 Comment
As the cost-of-living crisis bites, Labour needs long-term structural answers to growing inequality. Basic income provides such an…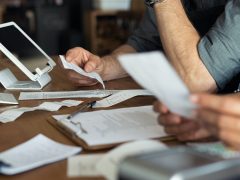 News
Half of 'Red Wall' voters would be more likely to vote Labour in a future general election if…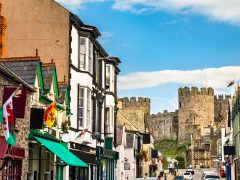 Comment
The headlines are straightforward: Labour gained 68 seats, the Independents gained six seats, the Lib Dems gained ten…