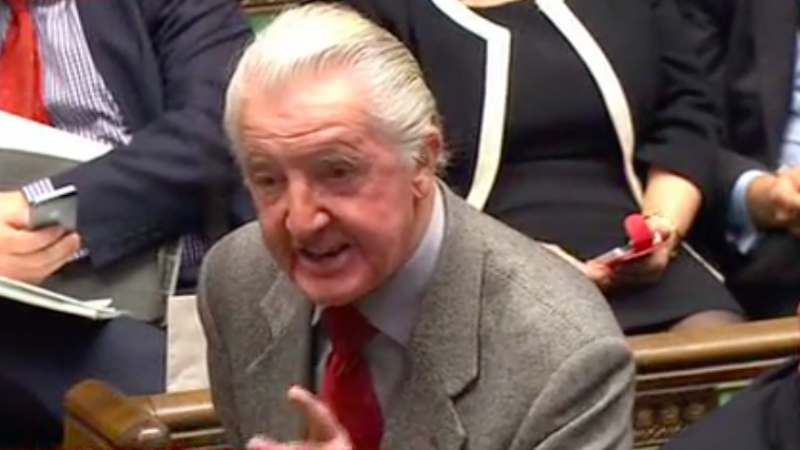 It is almost as much a tradition of the State Opening of Parliament as the rest of the regal pageantry, and once a year the political world awaits with baited breath what Bolsover MP Dennis Skinner will say when the Black Rod enters the House of Commons chamber.
Except this year there was nothing.
https://twitter.com/owenjbennett/status/603509030682808320
Despite managing to keep his usual front row seat in the ongoing battle with the SNP, Skinner refrained from making a heckle for the first time since 2002 – much to everyone's surprise. You can watch the whole tense drama unfold here:
You can relive Skinner's joke from last year here.
UPDATE: Skinner speaks! The ex-miner told the Telegraph that he has never intended to make the heckle a strictly yearly exercise, and has been distracted by the efforts of the SNP to lay sole claim to the part of the front bench where the 83 year old has sat for years:
"I've never done it on an annual basis. I've been here 40-odd years I reckon I've done it 16 or 17 times." 
"But I was engaged in an activity today to ensure that the Scot Nats weren't going to take over that front bench. You have to get up very early in the morning to do it. I was up at just after 6 o'clock and I had to do it yesterday."
"I don't think you understand the steps that I have to take. I'm dealing with 56 members of the Scots Nats and on some days I've been doing it single-handed."
More from LabourList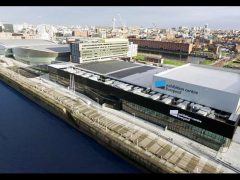 Uncategorized
Help us help you at conference Labour conference is just around the corner, and the LabourList team are…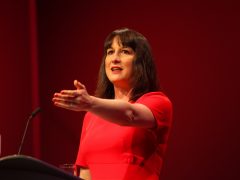 Comment
On August 25th, Colne Valley Constituency Labour Party agreed to send the following motion forward to national conference:…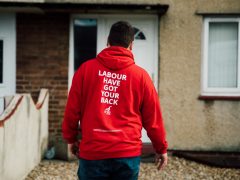 Comment
At a time when technology is transforming every aspect of our lives, politics turns out to be no…