I wrote this article on my laptop in bed. Like Labour activists up and down the country, this is the first occasion in some time I am listening to the Sunday commentators at home rather than on the way to a canvassing session.
Bruised and battered emotionally, still bearing the blisters (and in my case a badly grazed knee), we've had too little sleep and are facing a bleak Monday morning as we dust ourselves down and start the whole process again. Almost without exception, the Labour speakers on my radio are saying let's take time and let's not rush. They are focussing on the five year slog rather than the key milestones in between.
We have significant elections in London, in Scotland and Wales and in councils up and down the country next year. We shouldn't make a panic decision on a leader but we don't have the indulgence of five years to lick our wounds, apportion blame (this is after all a political party) set out our stall and persuade voters we have changed sufficiently for them to place their trust in us
I am surprised to find that I have absolutely no fixed view on who I will back to be our next leader. I want to hear what the candidates have to say and how they intend to keep our party united and fit to win. I want to understand how they will strengthen our party's position between now and 2020, a year in which the general election will coincide with those in devolved parliaments and assemblies. No pressure then.
Here from my duvet cave are a few thoughts about what I am looking for in a new leader:
I want someone who speaks 'human' and insists that shadow ministers do too. If, as someone heavily involved in politics, I had to google 'pre-distribution' to understand what the term means, we aren't using clear enough language. Let's not speak or write like text books.
I want someone who doesn't feed the politics of resentment. Whether it's bashing bankers or benefit recipients, we need a more sophisticated approach. We also need the wealth creators in order to fund the safety net we want, a safety net that will be eroded further in the next five weeks and next five years. This doesn't mean not tackling tax evasion or avoidance or benefit cheats. It definitely doesn't mean stopping trying to increase equality and making sure that people who can pay the living wage do to keep those in work out of the benefits system in the first time.
I want someone who has a vision for our country. Individual policies to tackle individual problems are fine. However, we need a leader to start with forming a vision of what we want Britain to look like after 5, 10 years of a Labour government from which our policies will stem and why there is still a future for a United Kingdom. We need a vision clear enough so I can have an answer for some of the people – from small business owners, to teachers, as well as people living in extreme poverty and the man who thought his house would soon be worth £2m (this last one was in London) – who asked me on the doorstep exactly how they would benefit from a Labour government.
I want someone who keeps our party and our movement together. I am proud to be Labour and I am proud to be a trade unionist. The two can, and should, go together and I want a leader who can keep our party united. And while we are talking about talking 'human', we need some of our trade union leaders to remember to do this too (as well as my dad who I argued with yesterday when he said we should have spoken more about those 'predatory capitalists').
I want someone who doesn't think apologising for five years is the right approach. Seriously, we shouldn't do the Tories' job for them. I'm proud of most of what we did in government. Even if we think there were things we could have done more or less of, can we stop apologising now?
Above all, I want someone to inspire me to get out of bed on a Sunday morning to go out on the doorstep. In most parts of the country, Labour had by far the better campaign at a local level. I love politics and am happy with the lifestyle choice that means I think knocking on random strangers' doors is normal. I want a leader that inspires me to do this without needing an extra cup of coffee before I set off. I don't think that is too much to ask.
More from LabourList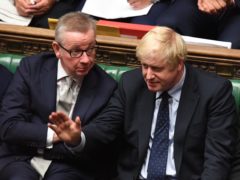 News
Angela Rayner has declared that taxpayers' money is not a "personal cashpoint" for ministers after emails revealed that…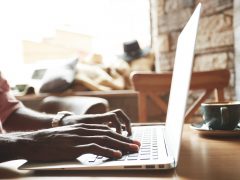 Comment
UK employees have long been subject to a notorious 'long-hours culture'. In 2019, UK workers were already working…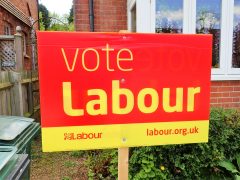 News
Shadow minister Jess Phillips has said Labour staff "don't want to be used as some sort of tool…