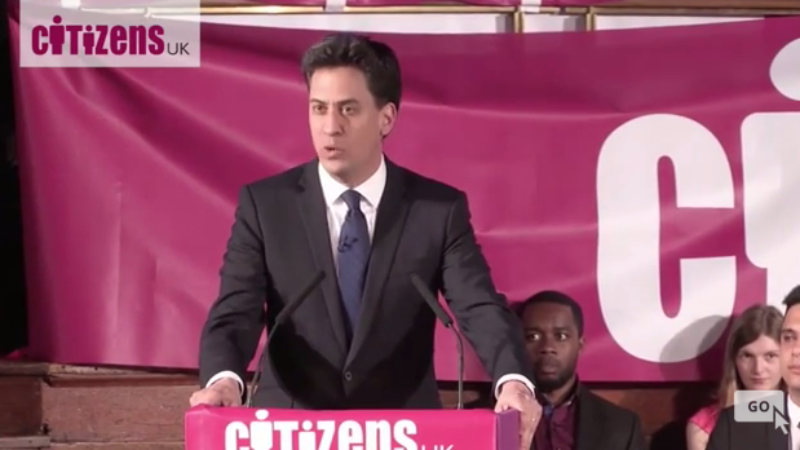 Your fight is my fight
Your struggle is my my struggle
Your vision is my vision
Lets put working people first
Lets change the country together
22 simple words. 5 short sentences. But it says a whole lot about Ed Miliband and the way this campaign has suggested he might govern. These were the words that Miliband used to close his speech at Citizens UK this afternoon – the second powerful speech I've seen him deliver today. He showed David Cameron that "passion" doesn't have to mean rolling up your shirt sleeves, shouting at the top of your voice or puffing out your cheeks until they glow red. It means showing that you feel what the country feels – the restless sense that change needs to come. The need to build stronger communities and a better life for the people that live within them. Not by exercising power from the top, but by working with people across the country to build something different and better.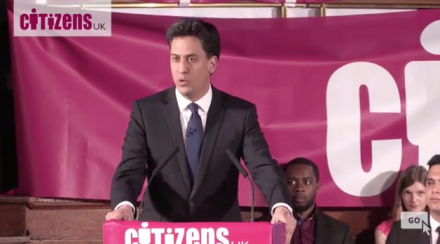 Now the obvious comparison to make is to place Miliband's speech to Citizens UK slongside Gordon Brown's parallel speech five years ago. It was a cracking speech from Miliband today, but such a comparison would be unfair – Brown's passionate oratory with his back to the wall at this same venue is one of the finest by a Labour leader in recent memory. But in Miliband's own understated way it was no less significant.
Today's proclamation – taken alongside his explanation of the crucial role of power in society, and how it needs to be shared more equally – sets out a root to a fundamentally different kind of politics and a different kind of government that Miliband has only tentatively hinted at in the past. The change starts with a party rooted in our communities – and the party trusting those communities to organise and engage with the key issues – and grows into the sort of government by the people for the people that this speech hints at.
And unlike the Tory manifesto in 2010, this might be a genuine invitation to join the British government, for all of us.
More from LabourList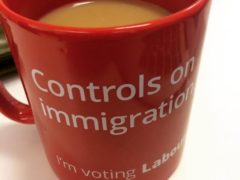 Comment
All the noise coming from Labour around immigration over the last few weeks has revealed an essential truth…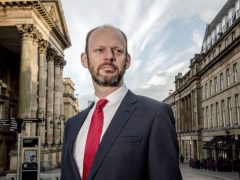 Comment
Jamie Driscoll has said he has received "literally thousands of messages of support" following the decision to exclude…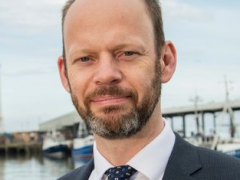 Daily email
Parliament returns from Whitsun recess today and the House of Lords will be discussing the government's illegal migration…