Winning political parties have three key ingredients – popular leadership, plausible policies and professional campaigns.
There has been a lot of talk of the first two in the last few weeks – I think we also need to talk more about the third. The truth is thanks to brilliant staff and dedicated members, Labour ran a highly impressive ground operation in 2015.
Six million contacts with voters was an incredible achievement. Having travelled around the country to knock on doors with many of the thousands of Labour Party activists who worked so hard to make those contacts, I know how distraught we all are about the defeat that followed.
But, given the scale of the defeat we suffered, we have to think seriously now about how we can improve and modernise the way we campaign – an approach which has not been fundamentally re-appraised in over 20 years. To fail to do that would do a huge dis-service to our parliamentary candidates, many of whom gave up jobs to campaign full time for Labour, and their teams of Labour members who gave up precious time in their busy lives because they were desperate to see the back of a Tory Government.
Given how the world is changing, to fail to question how best to use the precious time and energy members donate to us wouldn't just be unwise, it would be negligent. Data and door knocking are crucial. But I think we can build on this – we must collect and use data better, as well as make more use of modern technology.
We know that voter ID has a great track record of winning us elections. We also know that community organising has brought energy and innovation to our campaigning. For too long, debates have artificially separated them – when the truth is that any form of effective campaigning requires good data to succeed. Our future lies in understanding how we can better marry the two.
Just holding more coffee mornings and rebranding canvassing as listening isn't going to cut it – this is about changing our mindset as much as our method. There isn't a quick fix or 'digital' silver bullet that will restore Labour's relationship with the electorate overnight. But if I am elected as Labour's next Deputy Leader I would prioritise developing the most up to date software and methods to benefit members and organisers everywhere.
This work will involve a lot of conversations with all concerned to make sure we get it right. But I start with a belief that we would benefit from what the military would call an intelligence-led approach. As well collecting data such as voter intention – those letters we all know so well… L, T, S, N, D, X… we need systems which help us to use those little nuggets of conversation that help you build up a more detailed understanding of the motivations of particular voters.
Often on doorsteps, people will tell you how they are voting, or not, and also why and what else concerns them. In the main, such information – if recorded – is then passed onto councillors or candidates to act on separately.
Some CLPs have proactive systems for following up issues locally, but this information is seldom used beyond this initial action. There is no culture of 'two way' traffic – of issues gathered at the grassroots being fed back to the centre to shape campaigns and vice versa.
This gap in our picture of the electorate comes at a time when solely data-based strategies for campaigns or marketing are struggling in the face of an electorate and consumers who are more complex and sophisticated in their voting behaviours. From talking to those in marginal seats I think there are also lessons we can learn from how our opponents focused their efforts on targeting specific, often localised messages at small groups of people.
Moving towards using more intelligence-led approaches to campaigning isn't about abandoning doorknocking, or junking the data we already hold. It is to be smarter and sharper about how we use volunteers' time and analyse the information we ask them to collate.
In Walthamstow, a community where 50% of residents move during an electoral cycle, we developed a data management system called Network Maker to enable us to map out the relationships residents have, not just with Labour, but also with each other. Campaigning in this way helps increase the chances in a transitory community of connecting with more people.
It's a system that works on an iPad out in the street, as well as on paper for those less confident about computers, and also enables activists to directly contribute information to our activities because they are empowered to link their neighbours into Labour's work.
I know we are not alone as other CLPs – Edgbaston, Gedling, Copeland to name a few – have also built different ways of using data and relationships with the public.
As Deputy Leader I will make valuing members' time and intelligence a priority, using not just new technologies but new techniques to help us win in 2020. There is not a moment to lose.
More from LabourList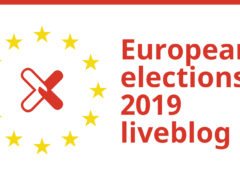 News
Welcome to our European elections 2019 liveblog. Polling day was Thursday, but we've had to wait for all…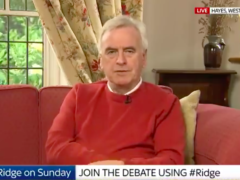 Video
The Sunday shows were dominated by Tory leadership contenders, with no-deal-advocating Esther McVey on Sky and "conviction Brexiteer"…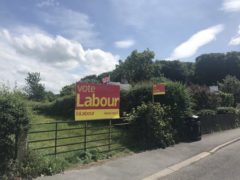 Comment
One thing that seems conspicuous by its absence is any analysis of the recent local government elections at…