Something is happening in this Labour leadership contest which has never happened before. Something really positive. Sure Start is emerging as a key issue.
All four contenders have staked out strong positions on the Early Years. Yvette Cooper has promised "to lead a revolution in family support", to introduce universal childcare and "to revive Sure Start." Liz Kendall has argued that "having a genuine long term economic plan means prioritising the Early Years." And she has emphasised the role of Sure Start by stating "this means far more than maximising the amount of childcare that's available."
Writing for Labour Friends for Sure Start (LFoSS), Andy Burnham has astutely broadened one of his signature causes: "I've championed joined up whole person care in later life, but for the Early Years it is just as important because children's development and life chances are decided before the age of five." And Mary Creagh, also writing for LFoSS, has praised the principle of universality at the heart of Sure Start: "a universal service meant we and our children were all treated the same and fostered community solidarity."
LFoSS asked each leadership contender their vision for Sure Start. It's great that all four share a strong commitment to our Children's Centres – but also that they bring different perspectives. We'll be sharing these in full on our website next week, together with the equally broad reflections of the Deputy Leadership candidates.
Caroline Flint and Rushanara Ali both drew upon their personal experiences: Flint in setting up local nurseries and Ali in campaigning against Children's Centre closures. Ben Bradshaw heralded Sure Start as "a success story of empowerment" whilst Stella Creasy praised the "whole family ethos" at its core. Angela Smith argued that Sure Start proves "Labour's pledge to end child poverty wasn't only about benefits and transfers" and John Healey promised to "make sure as a party we never lose the bigger ideal of why we set up Sure Start in the first place."
All these pitches contain great ideas and LFoSS isn't taking sides in either contest, but Healey's point is particularly important.
Cooper calls childcare "essential infrastructure in a modern economy", Kendall wants to give "families the tools they need" and Burnham promises a "firm foundation for every child." Something is missing. It all sounds a bit utilitarian.
High quality infrastructure is indeed essential. But Sure Start is about far more. It's also about building relationships, sharing warmth and spreading happiness. Creagh sums it up when recalling her local Centre: "the children found deep friendship, healthy eating, good manners, firm boundaries and moments of wild joy."
This isn't soppyness, this is how families bond and children grow.
Sure Start is a jewel in Labour's crown, so its prominence in this leadership contest is extremely welcome. But let's just make sure that we don't lose its true essence. The beauty of Sure Start is that there's no trade-off between high quality interventions and moments of wild joy. The two go hand in hand – that's why families love their Children's Centres.
Michael Pavey is Director of Labour Friends of Sure Start
More from LabourList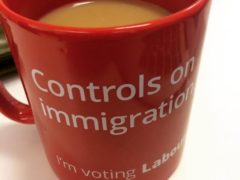 Comment
All the noise coming from Labour around immigration over the last few weeks has revealed an essential truth…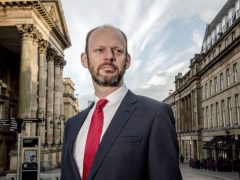 Comment
Jamie Driscoll has said he has received "literally thousands of messages of support" following the decision to exclude…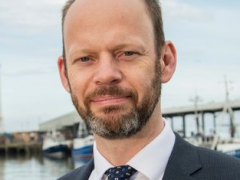 Daily email
Parliament returns from Whitsun recess today and the House of Lords will be discussing the government's illegal migration…