As a recovering Parliamentary Candidate I have many narratives about the election, many explanations about why we didn't get the votes we needed. The loss was multi-faceted and an interwoven tapestry of events, actions and political decisions. Everyone who writes about the election loss will bring a piece of the puzzle, and the best will weave the solution with their words. My own story is that the voters did not give us permission to speak, and so never heard our policies. Any answer has to begin by addressing that failure, and what it tells us about our practice.
One of the realisations I have come to in the weeks following the election is that many people whom the manifesto would have materially benefitted didn't even listen to our message. They didn't watch our broadcasts, read news stories about our policies or watch the TV debates. Even on the doorstep when we tried to say a Labour Government will help you we were met with stony silence. These were a whole range of people from a variety of backgrounds and I found them right across our diverse constituency.
That silence did not reflect lack of contact. Like every key seat, we were under immense pressure from the central party to produce very high levels of contact right through the campaign. However we found that the number of undecided voters open to discussion was a diminishing pool. That didn't apply to students, who were eager to have the discussion. But due to individual voter registration and the late registering of many students, we only really spoke to many of them very late – too late. With other communities we undertook the standard Labour Campaign. This basically consisted of:
High press visibility based on national party stories interwoven with a local angle
High contact rates using the standard questions
Targeted direct mail.
The problem was we didn't get any penetration with this pattern of campaign outside our core vote. Our core vote was cemented and we marginally expanded it. The standard campaign was most effective with voters converted in the wake of the coalition, but that wasn't enough.
It was not a simple question of resources. Although in Leeds North West we didn't have the same level of resource as the key seats which needed small swings, we had enough in the early campaign to do community organising work. The areas where we conducted community clean-ups, organised community concerts and worked to setup local community activity with young people were places where we could have a different sort of conversation. But the pressure to pursue the standard campaign – given our limited resources – made this difficult.
A press release, direct mail or a questioning of voting intention doesn't build a relationship. It doesn't allow people who lead pressured lives, people with little faith in politics, to feel the person on the doorstep understands them, is part of their community and really wants to do more than get a vote and leave. We in the party have become stuck in a 1990s model of ground organisation. The only difference is we have good technology to organise our volunteers, we have the tools at our disposal and the people to build a better Labour Party on the ground:
One that is true to our values and can make the most of the brilliant people who support us
One that builds community institutions that help people and which they trust
One that makes a material difference to people's lives, espousing our politics in practical action.
We started to do this work with Arnie Graf and it stalled. I am not advocating bringing Arnie back (although I felt a huge kinship with him). But we can start building in our communities today. That means beginning with a simple open question framed to enable us better to understand how people feel about where they live, their work, the local school; a question that allows us to start to speak to them in a way that does justice to our party – instead of a five point questionnaire which will simply leave them cold.
Obviously we need support from the national party. This should begin from the assumption that constituency parties know their areas best and can design their own election campaign. The constituency input should not be limited to arguing a few variables on a template plan. Where constituencies haven't got the capacity then the necessary support is needed such as training and a toolkit to work towards a locally focussed plan. Maybe even more importantly, we all need a system that does more than record voting intention, one that really records what voters are telling us and then allows local constituency parties to collate data to help them focus community organising activity. Our systems are not even close to being that powerful but has the party asked its developers to design a system like that?
So here's the challenge for our Leader and Deputy Leader candidates. Can they lead a party which trusts its organisation on the ground, a contemporary de-centralised party empowered to be a force in rebuilding our communities by working with them not imposing a one size fits all model from above. We don't need to wait five years for that, some local parties are doing it now and leading the way. The party needs to be a facilitator of a new organising culture and I hope that the new Leader and Deputy can be facilitators-in-chief. I hope they will not bathe us in warm words now, and then retreat to command and control and the comfort zone of pure Voter-ID when the going gets tough.
The party needs a way that we can take our values and embody them in everyday action. In that social action we can support those communities that need us and support the thousands of brilliant people who are our members and supporters. Then in 2020, when I knock on those doors where I knocked in 2015 and received stony silence, I'm sure I'll get a warm welcome – as a friend. And the Labour Party will get permission to speak about what it wants to do for this country.
More from LabourList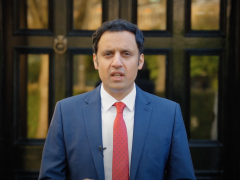 News
Anas Sarwar has called for emergency legislation to be put forward in the Scottish parliament in response to…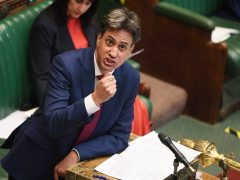 News
Ed Miliband has accused the Conservative leadership candidates of "infighting" and being "more focused on playing politics" than…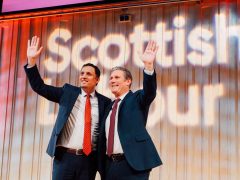 News
Labour could win back half the seats the opposition party once held in Scotland at the next general…