This evening, Unite and the Labour Campaign for Human Rights will be holding a Parliamentary event (see below) to explain why we're opposed to the Investigatory Powers Bill.
As we do so, we cannot ignore the terrible events that took place in Tunisia, Grenoble and Kuwait last week.  Our thoughts are with the families and friends of all those who died, those who have been injured and those in the agonising circumstance of still searching for loved ones.  Of course, any measures that can genuinely reduce the chance of similar attacks will be supported, but we must also guard against giving uninhibited freedom to the security services to snoop on citizens.  As trade union and labour movement activists know to their cost, such powers can be grievously misused.
The proposed Bill, or Snoopers' Charter as it has become known, will allow the security services to collect and store communications material indiscriminately.  This isn't about targeting suspects; it's about added powers to track everyone's web and social media use and give the security services' warranted powers for the bulk interception of the content of communications.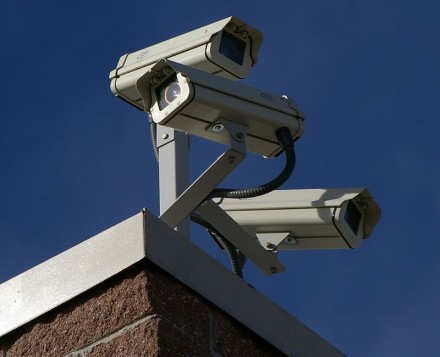 Mass surveillance powers are highly likely to be abused.  Indeed, there has been a long history of abuse of other surveillance powers, including – and in particular – against the Labour movement where the security services have targeted those who are 'deemed' a threat, not to our security, but to the interests of the state.
There is plenty of evidence of this.
Defence of the Realm, the official biography of MI5, details how the secret service spied on numerous trade union leaders throughout the Cold War and beyond, including former T&G General Secretary Jack Jones.  It also outlines how the police and intelligence services spied on Labour politicians. MI5 kept a top-secret personal file on Harold Wilson throughout his years as prime minister, recording his contacts with Russian amid concerns that he might be a communist sympathiser.
In the 1980s, MI5 placed a police agent to infiltrate the local Labour party in Coventry and monitor MP Dave Nellist, and in the 1990s, Special Branch also carried out covert monitoring of 10 MPs – all from the Labour Party, according to recent revelations by former undercover officer Peter Francis. Several became cabinet ministers in this period including Jack Straw, Harriet Harman and Peter Hain, and the files contained personal information on the politicians' finances and private lives.
But trade unionists need to be particularly concerned. In The Enemy Within Seumas Milne describes how the security services tapped the phones of the entire national and local leadership of the National Miners' Union (NUM), rented the building opposite the NUM's headquarters in Sheffield in order to spy at close quarters, and bugged a hotel and restaurant frequented by top union officials. The UK Government also commissioned US intelligence agency the NSA to carry out large-scale monitoring of the European banking system to track transactions that could be linked to the miners.
Similarly there is evidence of routine surveillance of activists involved in the bitter Wapping Dispute as News International sought to break the previously powerful printing unions.
More recently, the work of the Blacklist Support Group, fighting for justice for construction workers, has led to extensive revelations of the blacklisting of trade union activists going back over 30 years. There is clear evidence of police collaboration with employers on this, with data provided by the police and the security services being used by the Consulting Association to draw up the blacklist. Special Demonstration Squad whistle-blowers from the Metropolitan police have admitted spending years undercover, infiltrating trade unions and posing as activists to obtain information to be used against trade unionists, ultimately used to rob them of their livelihoods.
And it's not just in the UK where security services have spied on trade unions. There is a shameful history of union busting and collaboration by security services with brutal regimes to repress political activism and workers' rights, for example with the Egyptian military dictatorship, the Saudi Arabian and Bahrain royal family, and in Columbia. In many of these countries, trade unionists routinely work under threat of imprisonment, torture and murder, and UK surveillance would send a green light to other regimes around the world.
Mass surveillance of the kind proposed by the Snoopers' Charter could be used to gather information on the plans and strategies of unions, such as upcoming strike actions, with the deliberate intention of disadvantaging unions in negotiations and allowing the authorities to block their plans. It could also be used to collect information about those trade union leaders the authorities wish to undermine or silence.
And we shouldn't ignore the potential for the compilation of further blacklists by employers across other industries, by the illicit sharing with employers of information gathered on union members by the security services.
Unite has been clear that we will oppose any attempts to restrict our ability to fight back against bad employers and that we will resist bad laws.  That's why will work alongside the Labour Campaign for Human Rights and other civil liberties organisations to do all we can to fight the Investigatory Powers Bill to make sure that spying on the trade union and Labour movement is never given legitimacy.
Jennie Formby is the Political Director at Unite
About tonight's event
Should Labour Stop the Snooper's Charter?
Monday 29 June, 6-7.30pm.
Committee Room 1
Speakers include Jennie Formby, Catherine West MP for Hornsey and Wood Green, Diana Johnson MP for Hull North, Clive Lewis MP for Norwich South and Jonathan Russell, Quilliam Foundation, and Rachel Logan Amnesty International.
More from LabourList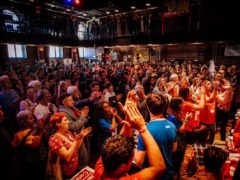 Comment
Labour's parliamentary selection process is under major scrutiny – and for good reason. Across the country, local left-wing…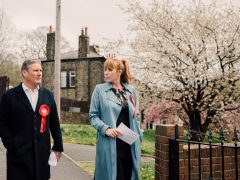 Comment
The last time Labour went from opposition to power in 1997, we were able to harness a wave…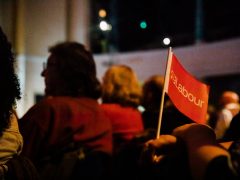 News
The local selection committee in Uxbridge and South Ruislip has been disbanded with "immediate effect" and the results…