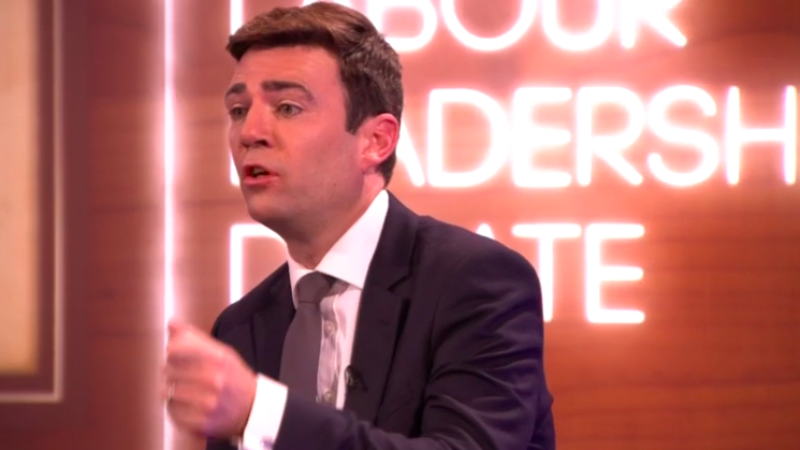 This article is co-authored by 12 Labour group leaders, listed below.
Andy Burnham's speech last week on A New Future for Local Government set out plans for the biggest shift in power from Westminster to local councils and communities in a generation.
The speech is well worth reading in full.  It is a rare acknowledgement by a national politician that the accumulation of power in Westminster and Whitehall has had a corrosive effect on British public life.
Andy recognises the increasing cynicism in politics hurts the left more than the right.  Those of us who believe that public services are the hallmark of a civilised society are particularly badly hit by the growing cynicism in politics.
None of us met a single person during the 2015 election campaign who told us they didn't like Labour's policies for an energy freeze, scrapping the Bedroom Tax or increasing free childcare.  But people just didn't think we could deliver them.
In the 2015 campaign, Labour seemed to be saying to people that Westminster could solve their problems. Too many people disagreed.
The left has reached the end of the road in credibly offering top-down Westminster-led solutions to the key problems faced by voters across Britain.  Unless Labour changes its approach dramatically from 2015, we're doomed to suffer the same result again.
Last week's speech shows Andy Burnham is the leadership candidate who gets this.
He made five big offers to local councils and communities:
1.      A single national health and care service, properly integrating our NHS and social care systems, and giving Councils the power to improve the health and wellbeing of their local population
2.      New financial freedoms for Councils, particularly an end to the arbitrary borrowing cap that prevents Councils helping to end our housing crisis by building new homes.
3.      More powers for Councils to shape their areas. From CPOing homes run down by private landlords, to having more power to stop our high streets becoming dominated by bookies and fried chicken shops. By returning local accountability to our education system, local councils should have the powers to really shape their communities.
4.      Properly devolving transport down to local areas, with Councils coming together to form 'travel to work areas' at the right level for proper strategic planning.  The Tories' cancellation of vital public investment in transport infrastructure across the North shows Whitehall cannot be trusted to create a 'Northern Powerhouse' – our communities need the power to do it themselves.
5.      Devolving skills and employment.  The current system of JCP and the Work Programme is chaotic, ineffective and wasteful and local councils and employers are much better placed to help people find work and commission the right training for local industries.
Importantly, these powers would be offered to all areas, sweeping away the secret deals and imposed solutions that are George Osborne's preferred way of doing business.
Taken together, these proposals would be the biggest shift in power and budgets to local areas in a generation.  They would transform the power local communities to offer people the things that really matter to them: affordable housing, good schools, decent transport, a good job, a pleasant environment and decent care when we need it.
These changes would also allow Councils to protect front line services by being able to run joined-up services far more efficiently than the fragmented system we currently suffer from.  Less duplication of back office services like communications and HR will free up more money to protect the frontline when it really matters.
It's a credible plan to help everyone get on in life.  But it's also a credible plan to make Labour relevant again on the issues that matter.Polls show voters see Andy Burnham as the most electable of our Leadership candidates.  This speech shows why: Andy gets why we lost and what we need to do to win again.Lord Peter Smith, Leader of Wigan Council
Sir Peter Soulsby, Mayor of Leicester
Teresa Murray, Deputy Leader of Medway Council Labour Group
Tom Beattie, Leader of Corby Council
Muhammed Butt, Leader of Brent Council
Gavin Callaghan, Leader of Basildon Labour Group
Peter Lamb,  Leader of Crawley Council
Simon Letts, Leader of Southampton Council
Alex Ganotis, Leader of Stockport Labour Group
Andrew Morgan, Leader of Rhondda Cynon Taff Council
Ashley Walsh, Leader of Cambridgeshire Council Labour Group
Richard Watts, Leader of Islington Council
More from LabourList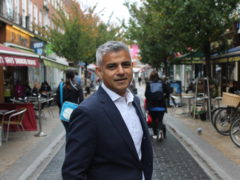 News
Labour incumbent Sadiq Khan has been re-elected in the London mayoral contest that turned out to be significantly…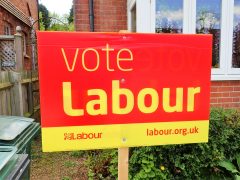 News
The Conservatives have made gains in the North of England in the May 6th elections but suffered defeats…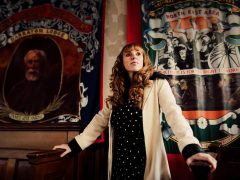 News
Deputy leader Angela Rayner has been sacked as Labour Party chair and national campaign coordinator in a bold move by…