Community prides itself on being a loyal, proactive supporter of the Labour Party. We fought hard to help deliver a Labour government and were devastated by the result. However, our sorrow at Labour's defeat was matched by our frustration that the party and its leadership failed to build a coalition of support anywhere near broad enough to win a general election. Our offer was too narrow and our presentation too weak. The sheer scale of the defeat means that this leadership election must be more than simply about candidates. The whole Labour movement should be taking this opportunity to realise that we are out of touch with the British people and out of step with the aspirations they have for their family and their country. It was with this in mind that Community began the process of nominating candidates in Labour's leadership election.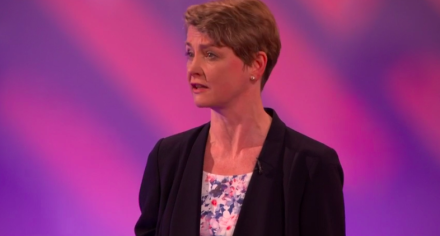 Community is proud to nominate Yvette Cooper for Leader and Caroline Flint for Deputy Leader. We are also proud to enthusiastically support Liz Kendall and Stella Creasy as second preferences for those two positions. This decision was taken by Community's elected National Executive Council. It was unanimously agreed that these four candidates were by far and above the strongest in their respective elections. After extensive debate and discussion, the executive decided to express support for all four, in this manner.
In over 100 years of Labour Party leaders, it is simply unacceptable that our party has never elected a woman to be our leader. We need to fix that now. We have two phenomenally talented women running to be leader and party members should ensure one of them is elected. In nominating Yvette Cooper, we are supporting a woman with decades of political and real-life experience. She is clear in her vision for both our party and our country. She will appeal to those voters who felt we weren't on their side in May and clearly understands that we must win millions of Tory votes if we are to ever return to power. She will be adept at dealing with both CLP secretaries and world leaders. Yvette will ensure that our party is a mature opposition which is both prepared and seen to be prepared to make the tough choices we would face in government.
In expressing an enthusiastic second preference for Liz Kendall, we recognise that she has been a welcome and indeed necessary part of this leadership election. Her understanding that Labour must be as passionate about wealth creation as we are about fair distribution is something we failed to properly articulate at the election. She has fully grasped the scale of Labour's defeat and should absolutely occupy a senior shadow cabinet role over the next five years.
The role of deputy leader will be incredibly important in the process of rebuilding Labour as a grassroots movement, able to deliver high quality campaigns on the ground. As a Community member, Caroline Flint is one of the longest serving members of our parliamentary group. She has been a proud supporter of both our industrial and political work for many years. As one of the Labour Party's best media performers, she speaks to millions of people who, like her, know what it means to really need a Labour government. A tireless campaigner, Caroline understands what it will take to win votes from the Tories while simultaneously regaining support lost to the SNP and UKIP. In particular, she has shown the best understanding of what Labour must do to begin the slow road back to power in Scotland. A strong field operation will always be crucial to any electoral success; as deputy leader, Caroline would be best placed to ensure that Labour's campaigns are well resourced and well ran.
Stella Creasy is the only other member of Community standing in either contest; however this is not simply why we are expressing a second preference for her to be deputy leader. In her first five years as a Labour MP, Stella has shown herself to be an effective campaigner both in and out of Parliament. She clearly has an ability to reach beyond our movement in her work and she has an important part to play in the future of the Labour Party.
Community is confident in our decisions and optimistic for Labour's future. Yvette Cooper and Caroline Flint would make a formidable leadership team and we urge all those able to vote to back both of them. Equally, the fact we are able to enthusiastically support a second preference vote for both Liz Kendall and Stella Creasy is evidence that there is no shortage of talent at the top of our party. We are grateful to all candidates for engaging with our process and proud of the time that our NEC took in considering its final decision. We are certain that Labour cannot afford to retreat even further to a position of comfortable, long term opposition. Community stands ready to play a full and active role in the battle to rebuild our party and reconnect with our country. Party members and supporters must now ensure we have a leadership team with the talent and politics able to lead that battle.
Roy Rickhuss is general secretary of Community Union
More from LabourList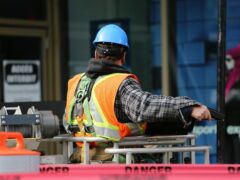 News
The mayors of Greater Manchester and the Liverpool city region have joined with the TUC to launch the…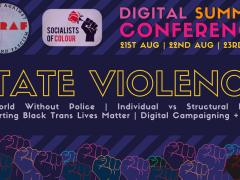 Comment
2020 has been a tumultuous year, and the Covid-19 pandemic may yet prove to be the defining event…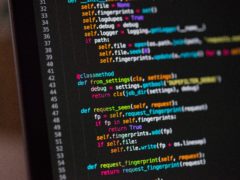 News
The Labour Party has told members that it has launched an investigation following a data breach in which…