An overworked doctor, sweating in his scrubs on the hottest day of the year, collapses gratefully into a chair in the slightly cramped office of a Surgical Admissions Unit. He is there to catch five minutes well-earned rest before the next patient. Wearily he slumps back and covers his eyes with one hand. A beeping noise rouses him again, it is an urgent news alert on his phone. A senior Tory minister has publicly stated that the NHS budget should not be ring-fenced but rather be available for cuts. This, less than two months after they had been bounced by Ed Miliband into promising an extra £8 billion from God alone knows where for the NHS budget. The doctor, like many other doctors around the country, groans with despair, looking at his phone. Another beep cuts through, an urgent case has just arrived. His five minute break has lasted about forty seconds. Standing up, he returns once more to where he is needed.
I was that doctor. I adore our NHS. Universal healthcare, free at the point of use, is both the greatest cause and greatest effect of civilisation in the modern world. Our NHS is not merely a method of paying the bills for our hospitals, it is a promise. A promise made by all of us that we will not abandon each other in times of need. We promise each other that when you are sick or dying, when you lie bleeding after a car crash or when cancer takes you in its jaws, we will reach out to you. Not because of the money in your pocket but because you are a human being in distress and we will not stand for you to be left alone and hurting. No country can claim to be noble or dignified if its sick and vulnerable are treated as a commodity to be bought and sold.
I became a doctor because I wanted to help people. People say I have a passion for being a doctor but that's not quite accurate. I have a passion for being a doctor in the same way I have a passion for breathing. Because if I did not I would cease to be who I am. It is part of the fibre of my being. As such I feel an almost physical pain at what is being done to our NHS by this Tory Government.
Part of that pain stems from the fact we, as the Labour Party, failed in our duty to protect people by not winning the election in May. We didn't lose because of the NHS. People know it is in our life's blood to stand up for Britain's single greatest achievement.
We lost because we were not trusted on the economy. As of April 2015 the UK government's national debt, that is total amount of money the British government owes to the private sector and other purchasers was £1.5 trillion – roughly 80.4% of GDP. While the deficit stands at £88 billion, despite the last five years of austerity. Those are worrying numbers and the public, rightly, wanted answers on them. We did not give them those answers. We cannot fund our NHS if we are having to spend scarce resources on servicing our debt.
My generation has been defined by austerity. Labour cannot hide from that fact, nor will we be trusted until we have confronted it and regained our economic credibility. A crucial question for our party, in fact the crucial question, is how can we meet the challenge of modern government and deliver strong public services from an ever-decreasing pool of resources. In no area is this question more pertinent than in that of Health and Social care, with ever increasing demands on the already over-stretched health service Labour must re-think the way in which we fund and deliver health care if we are to continue to protect our NHS.
The Chief Executive of the NHS, Sir Simon Stevens, highlighted this in his 'Five Year Forward View' document in 2014 where he revealed that the health service will have a projected £30 billion funding gap by 2021. We cannot run the NHS the way it deserves to be run with that kind of a shortfall. Britain as a nation is at or near the ceiling of what the people will accept as a level of taxation. We can and should change the make-up of those taxes to be more progressive, look to tax wealth more and income less, but the overall numbers won't change much.
At the same time treatments are becoming more expensive. Newer, more complicated drugs are being used and in many cases the number of different medications a person is on has sky-rocketed. In the beginning the NHS served people who lived into their sixties or seventies and at the end of their lives they would be on one or perhaps two medicines for a year or two. Now the NHS serves people who are living into their eighties and nineties, on twenty-five or thirty medicines for fifteen to twenty years. That is the origin of that £30 billion funding gap. Even if the Tories don't u-turn on their £8 billion unfunded, unplanned promise, there will still be a £22 billion shortfall if Labour wins power in 2020.
That's a big gap, and Labour needs to develop strong policies to tackle it. We also need to be imaginative: for example, spending NHS funds on gritting pavements can save money because fewer people fall and end up in A&E. The NHS could look at researching and developing its own drugs, allowing it to get them at cost rather than pay the fees of pharmaceutical companies and even gain a revenue stream by selling the drugs they develop to other health providers worldwide. More significantly the Health and Social Care budgets can be combined, and the people providing these two aspects of care can find ways to work more closely together, avoiding "bed-blocking" when a patient is ready to leave hospital but the care for them in their home isn't in place yet.
These are a few ideas, but we need to innovate and find others. We can't simply fall back on the comfort zone of raising taxes – people have rejected that approach and the economic situation doesn't allow for it. The public want a healthcare system that has high standards, efficient and free at the point of need, and we need to think about how we provide that in straightened circumstances.
We have to be ambitious and bold now and lead the debate, otherwise we will allow the Conservatives to define what the NHS is for a whole generation. They seek to unravel the social fabric of the entire welfare state, of which the NHS is the soul and centre, and we must be prepared to fight back. Those preparations begin now. There is a long and winding highway ahead, but even the longest road is begun with a single step.
The NHS is our inheritance, and our legacy. We owe it to the last generation and the next to take that first step.
Martin Edobor is an NHS doctor and vice-chair of the Young Fabians
More from LabourList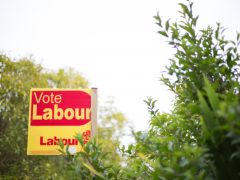 Comment
"It would be me being dishonest if I said we expected to lose," Harrow councillor David Perry tells…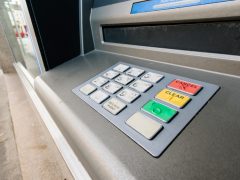 Comment
As bank branches across the country close and shops increasingly turn to contactless payments, the debate over access…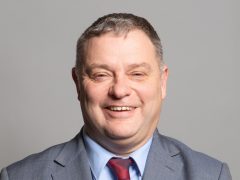 News
Mike Amesbury has quit Keir Starmer's frontbench team, telling the Labour leader that he would be resigning his…