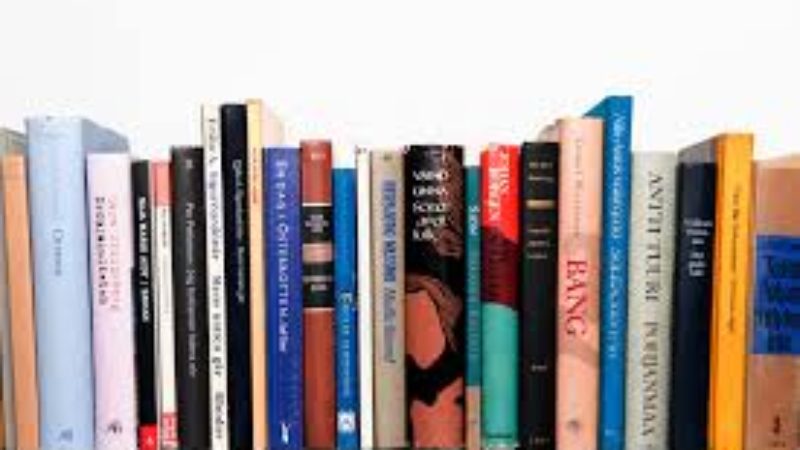 As oft-noted, political campaigns these days are heavily focused upon the personal at the expense of the political. Despite Jeremy Corbyn's protests that he doesn't 'do personal', he along with his merry band of competitors has been sucked into the personality contest that is 21st century British politics. The Labour leadership candidates have been asked about everything from their favourite biscuit (thanks Mumsnet!) to their personal heroes and fantasy dinner party guests, and then raked over the coals when their choices were deemed irredeemably wrong.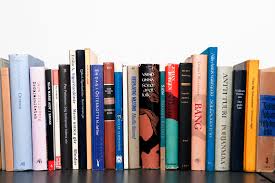 I by no means aim to rise above the fray and break this tradition. Instead I am going to mercilessly judge the personalities and relative leadership credentials of the four candidates based purely upon the books they chose to accompany them to a desert island (thanks Daily Mirror!). As a former literature student, I know how much you can tell about someone from the books that line their shelves. Although their real desert island books (surely Harry Potter) were no doubt vetted and vetoed by their PR teams, the candidates' choices are still surprisingly revealing.
'Ulysses' by James Joyce was Jeremy Corbyn's choice. This modernist mumbo-jumbo is as incomprehensible as, some would say, Corbynomics. Virginia Woolf once described this text as a "memorable catastrophe—immense in daring, terrific in disaster". In 2020 this verbal skewering might, regrettably, be applied to a Corbyn-led Labour Party.
Yvette Cooper plumped for 'Middlemarch' by George Eliot. This massive Victorian novel is a solid, yet ultimately safe choice – much like her campaign, some would say. The author ruminates on a host of issues relevant to the Victorian middle-class, without reaching any explicit conclusions – literary fence-sitting if you will. It's very middle-England. It seems sensible, and pretty uncontroversial, yet it does deceptively make some pretty out-there points for the time regarding religion and feminism. Plus it has a great closing line that corroborates Cooper's desire to represent 'ordinary working people'.
"…the growing good of the world is partly dependent on unhistoric acts; and that things are not so ill with you and me as they might have been is half owing to the number who lived faithfully a hidden life, and rest in unvisited tombs."
Andy Burnham, former English Literature student himself, chose Shakespeare's Collected Works. This, of course, is a cop out. No one can say anything bad about the Bard and Burnham's team know it. Shakespeare covers every topic and theme in his oeuvre: love, death, tragedy, comedy, history, violence, political macchinations, fratricide, contemplations of life's transience, incest. It's all there in today's Labour Party, except (hopefully) incest. The problem with this is that Shakespeare says too much. What does Andy really enjoy reading? What does he stand for? One could point out that Shakespeare's plays are famous for Machiavellian characters constantly shifting allegiances in the relentless pursuit of their own agenda. Beware, Andy – "Uneasy lies the head that wears a crown."
'The Old Man and the Sea' by Ernest Hemingway is Liz Kendall's somewhat left-field choice. I can buy that this is Liz's genuine favourite book and that, like a white van, makes me feel respect. "Man is not made for defeat" it says. Oh, Liz. It's the story of a fisherman isolated at sea battling a bunch of blood-thirsty sharks, which could basically be a metaphor for poor Liz throughout this leadership contest.
Watch out for my next installment – what the candidates' favourite biscuits say about them…
More from LabourList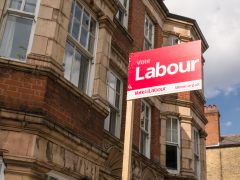 Comment
Swindon Labour was delighted and excited to welcome Keir Starmer, Angela Rayner, Rachel Reeves and a host of…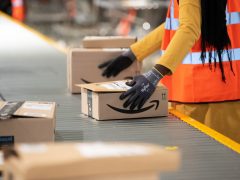 News
GMB has warned of a "summer of strike chaos" at Amazon after the union announced six further days…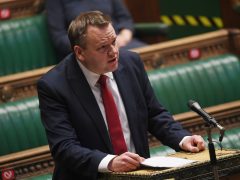 News
Nick Thomas-Symonds has argued that the "devil is in the detail" of the UK's agreement to join the…