Can a political party attend relationship counselling? Never mind the big tent: how big would the couch have to be? Or is the Labour party now displaying signs of having irreconcilable differences? Is it time to cut the ties, and the losses, call it a day and move on?
The abuse currently being hurled in several directions hardly points to a sense of common purpose, solidarity or collective action. The anger on social media is quite something. Dip any digit into the parallel universe of Twitter and you may be shocked at what you see. There are some comments which deserve the now stock response of "You ok, hun?".
This anger is badly directed, however. Frustration at a terrible election result is natural. Questions should be asked about the poor showing. A vigorous debate is needed before choosing a new leadership team. But civil war? That will not bring a Labour victory any nearer. Those lobbing insults may temporarily feel better but they don't achieve anything useful by it. Rather the opposite. As usual there is an old Viennese saying to describe all this:"Der Dalles schlägt sich." It means: "Those who are really struggling beat each other up."
In his new book "Strategic Intelligence", the American writer Michael Maccoby summarises why businesses and organisations sometimes struggle to agree on the way forward. "Our minds are always in the past, present and future at the same time," he says. "When people have different views of the past, they have difficulty agreeing about the present and the future."
The Labour Party, it seems, cannot really agree what it thinks about the Labour Government which served between 1997 and 2010. In particular it cannot agree what it thinks about the person who led Labour to three successive election victories. For a combination of reasons many in the party are disinclined to take any advice from Tony Blair. Blair could even offer to share next week's winning lottery numbers (which had been given to him by an insider who had spotted a technical flaw in the system), and still few would act on the tip-off.
Martin Gilbert, the historian who died earlier this year, once said that "chronology is the key to understanding everything". With Blair I suspect some make the mistake of ignoring the chronology, and the context he was operating in too for that matter. We forget what was good and effective about early Blair, and over-emphasise late (and contemporary) Blair.
I was amused by this post by the academic and blogger Paul Bernal (which Chris Dillow pointed me towards), in which he compares Elvis Presley impersonators' concentration on late Elvis with this fixation on late Blair. Early Blair is worth another look. Wise candidates will recognise this. I don't think that Tessa Jowell, for example, will be invoking the Blair of today in her campaign to become London mayor, even if in tone and direction she is trying to recapture some of the successful can-do Labour spirit of the mid 1990s.
So no, this does not have to end in a break-up. It should be possible for the party to unite. But the name-calling has to stop. We don't need any more talk of morons, viruses, witches, supposed "Tories" and the rest. Anger should be directed at the consequences of bad government policy, and turned into positive action to make a better case.
Of course, if you really just want to have a fight that is up to you. But it might be worth asking why you feel that way, and what purpose it is you are trying to serve.
More from LabourList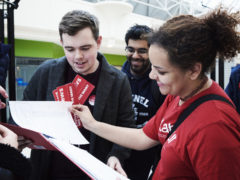 Daily email
The leadership of Momentum, elected in 2020 on the 'Forward Momentum' platform, promised change. And they now reckon they've…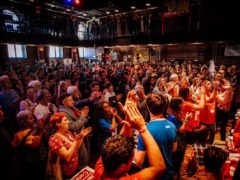 Comment
There comes a time when every organisation must change, and Momentum is no exception. In our early years,…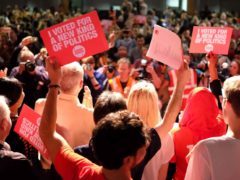 News
Resolutions effecting "democratic changes" to the structures of Momentum, how the group organises and how it chooses who…