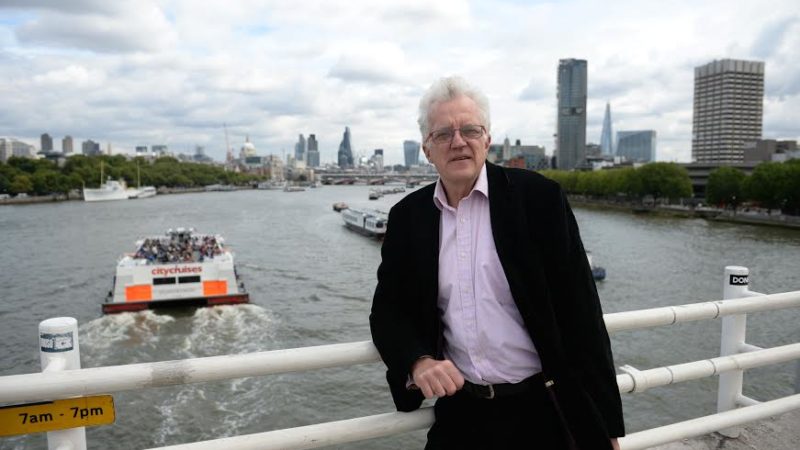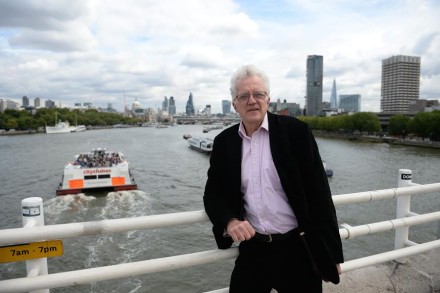 "I agree with Christian" has become the theme of the London mayoral campaign hustings, the last of which was held last night in Croydon. This sentence has been uttered endlessly by the other candidates, the well-known Labour Party MPs and ex MP who want to bring their political experience from Westminster to City Hall.
This recognition from the career politicians, who all entered the fray long after me, is a great testimony to the three years I have spent campaigning to be selected as mayor. It is precisely because me and my team had all this time to develop policies that the established politicians are now agreeing with so much of what we have developed, thanks to countless conversations with members and other Londoners since I launched in September 2012. The full story of the campaign is published today by Compass here.
My involvement as a the only non-career politician to have reached the shortlist has attracted considerable interest and I recently benefited from an endorsement from Will Self who kindly wrote that I would be 'the perfect person to push the mayoralty in the direction of greater power commensurate with its democratic mandate. I believe his status as a relative political outsider will prevent the mayoralty from becoming – still more than it already is – just another political football on the Westminster pitch.'
I may not be the equivalent of Jeremy Corbyn in the leadership election, but I certainly started out as the outsider who was viewed rather sniffily in some parts of the Labour Party.  
Now, everyone is taking my candidacy seriously.
Dave Hill who writes for the Guardian on London politics called Wolmar for London 'the most extensive grassroots political campaign the capital has seen' while the respected City Hall blog Mayorwatch said: 'Many people in the party were sceptical about your ability to hold your own against with the others but now they have been very impressed with your performance.'
Compass has just published a story of my campaign in its Thinkpiece series. For me, the most revealing aspect of the contest has been the readiness of the other candidates to take on my ideas on housing, the environment and transport. Indeed, my team has taken to playing 'soundbyte bingo' at the hustings. It seems that 'I agree with Christian' is usually one of the earliest to be called, though usually not before 'my dad was a bus driver', 'I staged the Olympics' or 'not many people know I was brought up in Harrow'.  
In a way, I am delighted that Sadiq Khan and other candidates now fully endorse the idea of pedestrianising Oxford Street, that Dame Tessa Jowell thinks that a one-hour bus fare is her most important transport policy, and that clean air has risen to the top of the agenda for any future Labour Mayor.
These are the issues that I have been campaigning on for three years, not just three months.
It strikes me, though, as a bit odd that these career politicians, several of whom have been angling to be London Mayor for almost as long as me, have had to wait for an outsider like myself to come up with some pretty basic ideas.
I worry, though, that as the eagerly adopted ideas have not been fully developed and understood by some of the other candidates, they will come up against institutional barriers and will not be able to see them through should they win.
That is why I want your vote!
Much of what the Westminster politicians have come up with during their campaigns goes under another heading devised by my team: the MIFs – Maybe In Future. The other candidates have offered all kinds of ideas that fit into this category, such as massive devolution, statutory youth services, rent controls (which I totally support), cutting student fees and a vastly increased role in terms of health that are very unlikely to figure in the next term for any London Mayor.
There's been a real reluctance to explain the limitations of the role of the Mayor of London which, as Will Self put it, is in many respects a 'lopsided combination of glorified transport manager and international marketing executive for "London plc".'
This may explain why there has been so much emphasis on candidates' back stories rather than on their future intentions. I got the best laugh and a round of applause at the Evening Standard hustings last week by saying 'I could tell you about my refugee Russian father and my beautiful Swedish mother but I won't… I want to talk about policies.'
For the most part, the hustings have mostly been conducted in a civilised manner, though there has been the dodgy moments with Dame Tessa facing attacks over her role in seeing through the legislation that allowed Fixed Odds Betting Terminals to be introduced in bookmakers' shops on our high streets, and Sadiq Khan was under fire for changing his views over a third runway at Heathrow, angering Unite, the union who had supported him precisely because he backed the expansion.
And Diane Abbott infuriated the Corbyn campaign for sending out a text claiming that he had openly endorsed her but had to retract after they said publicly that they had not given backing to any of the Labour Mayoral candidates.
There has been no remotely accurate survey of the likely outcome of the Labour Party selection since there has been no opinion poll of the selectorate which, in any case, is changing rapidly. A further 7,000 supporters, affiliates and members joined Labour in the week to Aug 3, bringing the total up to 71,000. Hopefully many of these additions were the results of our efforts to target cyclists with the 60,000 flyers we have handed out, suggesting they became supporters.
I have been a serious candidate for Labour selection since 2012, I have always been serious about wanting to be the next Labour Mayor of London, and through my campaign and thought-through policies, the Labour party machine and the other candidates are taking me and my policies seriously, because like me, they realise that every vote will count.  
More from LabourList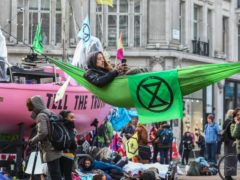 Comment
Most of us who work in or travel through central London will have encountered Extinction Rebellion over the…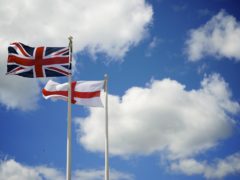 Comment
George Orwell's infamous declaration that "England is perhaps the only great country whose intellectuals are ashamed of their…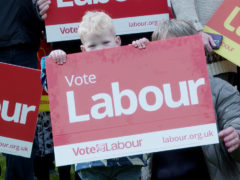 Comment
When the European elections happen this May, we don't know whether we will be electing MEPs for five…