Our recent prime ministers were not elected to lead their parties following general election defeats, and there are many problems with electing leaders whilst on the rebound. One of the biggest is that everyone is still in General Election Mode, presenting manifestos rather than their qualities as a leader.
Policies and ideas are not wedded to any one person – any candidate could institute a policy suggested by any other candidate. Having good ideas qualifies one for the top table, but it does not make a leader. What worries me is that this style of campaign demonstrates that the candidates have not really considered what it means to be a Labour leader.
We have no idea what is going to happen over the next five years. Presenting policies for 2015 that could be completely irrelevant to Britain in 2020 is a waste of time. What matters is the type of person a candidate is – how they approach problems and work with others. When electing a leader, it should be about personality as well as politics.
This is a job interview. We're the board selecting the Labour Party's next managing director or CEO. Despite this, we have spent very little time focusing on the leadership qualities of the candidates, or challenging the claims their candidacy is built on. If a candidate claims they can unite the party, ask for evidence of how they've united people in the past. If a candidate claims they can defeat the Tories, ask them how they would do it. These are the basic components of any job interview – why is the same not being asked of our leadership candidates?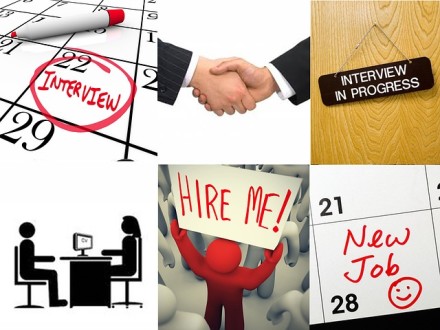 Anyone who wants to be leader needs to answer these types of questions. Where do you stand on the balance between idealism and realism? What value do you find in accepted wisdoms, and how frequently do you question them? How often do you find yourself following gut instinct over contemplative assessment?
What have you learnt from the failings of past leaders? For instance, Ed Miliband clearly had trust issues relating to those outside "the circle" which affected his leadership. Do you easily take advice from others and what does it take to change your mind? Do you socialise with people of varied backgrounds or are you surrounded by a lot of people who look and think like you? How do you approach risk and risk management?
There are no right or wrong answers to any of these questions, but they provide an insight into leadership style. Surely leadership qualities should be the basis of leadership campaigns! Unfortunately, I have heard none of these types of questions being asked or addressed.
Unlike the loudest of the social media herd, I'm confident that none of the candidates are Tories. They all believe in the importance of the welfare state. However, a belief in the NHS, better childcare availability, or in the idea that every person should have the opportunity to succeed regardless of their circumstances at birth are not valuable additions to the debate, they're the Labour Party equivalent of motherhood and apple pie.
Any leadership pitch must be able to answer the question of why you, and you specifically, are the person who should lead. As a member, I cannot predict what will happen over the next five years and beyond. But a good sense of the type of person and sort of leader I'm electing, means I can be confident in how they will respond to whatever arises in a way that ensures the success of our party and country. We have teams, forums, and come government we'll have civil servants too, in order to develop policy. We don't need someone for policy. We need to elect a leader.
Value our free and unique service?
LabourList has more readers than ever before - but we need your support. Our dedicated coverage of Labour's policies and personalities, internal debates, selections and elections relies on donations from our readers.
If you can support LabourList's unique and free service then please click here.